Former New Orleans City Councilmember Troy Carter Hosts The 20th Annual Troy Carter Friends & Family Thanksgiving Dinner
TerryB | 11/15/2012, 2:12 p.m.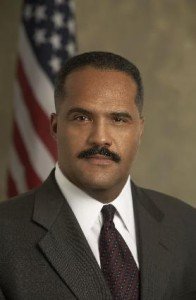 Former New Orleans Councilmember Troy Carter is hosting the 20th Annual Hon. Troy Carter Thanksgiving Dinner at Behrman Gymnasium in Algiers. The event is scheduled for Saturday, November 17, 2012 starting at 12:00 noon lasting to 3:00 p.m. Behrman Gymnasium is located at 2529 General Meyer Avenue on New Orleans' Westbank.
The Hon. Troy Carter Thanksgiving Dinner is in its twentieth year and was started when Mr. Carter was a member of the Louisiana House of Representatives and has continued through his 8 years on the New Orleans City Council and now he continues this tradition as a private citizen. He, his family and friends are proud to continue this tradition with senior citizens and those within the community who may be less fortunate or, who simply may enjoy the family fellowship at Thanksgiving. Councilmember Carter says, "this is an opportunity for the residents of our region to sit down in the spirit of camaraderie and enjoy a feast prepared especially for them. The event is for everyone from all walks of life."
There will be plenty of good food and entertainment for those attending -- THIS EVENT IS FREE OF CHARGE TO EVERYONE.
For more information, please call 504.302.3682.