Former Congressman Jefferson's Final Appeal: Supreme Court Rejects Hearing Challenge, Ruling Stands
TerryB | 11/30/2012, 1:25 p.m.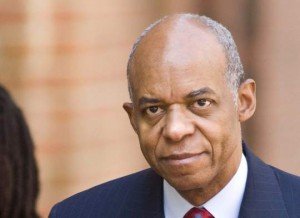 On Monday of this week, the U.S. Supreme Court refused to hear the appeal of former Louisiana Congressman William Jefferson, who had challenged his 2009 conviction on multiple charges of bribery and money laundering. This looks to be the last chance for the former congressman to appeal his conviction, receive a new trial and overturn his 13-year sentence, which he began serving in May at the minimum security Beaumont Federal Correctional Institution in Beaumont, TX,. Jefferson as it stands now will not be eligible for release from prison until Aug. 30, 2023.
In March, the 4th U.S. Circuit Court of Appeals in Richmond, Virginia, had upheld 10 of 11 guilty counts against the former Democratic lawmaker. Justice Elena Kagan was not a participant in the deliberations due to her role as Solicitor General during the Jefferson investigation and prosecution.
The Jefferson case was also marked by the FBI raid of his Capitol Hill office, the first time the Justice Department had ever raided a congressional office. That search was ultimately deemed unconstitutional by an appeals court, and the Supreme Court let that ruling stand.
A federal jury had found Jefferson guilty of soliciting bribes, money laundering and participation in a racketeering scheme. He was sentenced to 13 years in prison but remained free while pursuing an appeal.
Prosecutors accused him of soliciting millions of dollars in bribes from companies while using his office to broker ventures such as telecommunications transactions in Ghana and Nigeria, oil concessions in Equatorial Guinea, investments in a Nigerian sugar plant and satellite transmission contracts in Botswana, Equatorial Guinea the Republic of Congo.