Share Our Strength Announces New Orleans No Kid Hungry Free Summer Meals Program
TerryB | 4/5/2013, 1:08 p.m.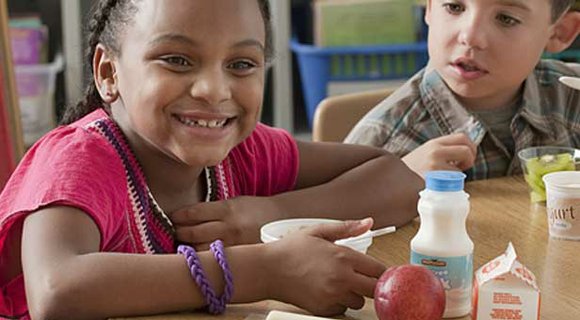 In 2010, Share Our Strength joined with the City of New Orleans to launch the New Orleans No Kid Hungry Campaign, a public-private partnership working to end childhood hunger in New Orleans. The campaign is working towards that goal by connecting kids to federal nutrition programs including free school breakfast, free after school meals and free meals during the summer. The goal was to join forces and coordinate opportunities for kids to have easy access to healthy nutritious meals.
This summer, the organization is aggressively working to coordinate kids to free summer meals by linking summer camps to Summer Food Service Program (SFSP) Sponsors. These sponsors prepare meals for summer camps. Any child under the age of 18 can participate. Meals can be provided in various ways:
Meals can be delivered to summer camps
Summer camps can coordinate with local schools to bring students to nearby schools for breakfast and lunch
Meals can be picked up from some sponsors
Meals can be prepared at summer camps by sponsors
All meals are FREE to summer camps and summer camp participants. Most 501(c)3 camps operating in Orleans Parish are eligible to participate. Funding for these meals comes from the USDA and Sponsors providing meals are reimbursed on a per meal basis. Eligibility in SFSP is based on Census data, because of the number of children in Orleans Parish receiving Free and Reduced lunch during the school year, summer camps in almost every neighborhood qualify to participate.
If you would like more information on the No Kid Hungry New Orleans Campaign or the Free Summer Meals Program, contact Rhonda Jackson, Director, Louisiana No Kid Hungry Campaign | Share Our Strength at rjackson@strength.org.