Westbank Park Receives Financial Boost From Local Community Bank-First NBC
keesto | 4/25/2013, 5:25 p.m.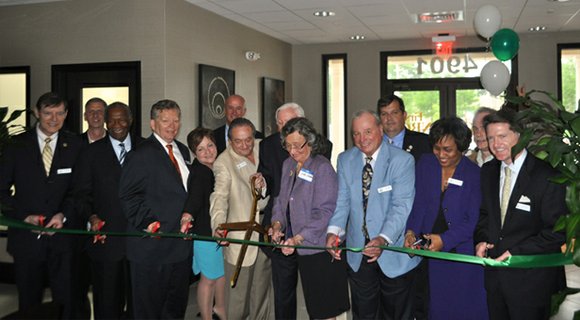 Children and their families that utilize Brechtel Park and Recreation area in Algiers received some good news from a local community bank.
As part of the Grand Opening of its new General DeGaulle Bank location, First NBC Bank donated $5,000 to Friends of Brechtel Park. Friends of Brechtel is a non-profit organization that assists with keeping the public park safe and operational. First NBC Bank President Ashton J. Ryan Jr. presented the check to Friends of Brechtel Park Board Members Bereinger Brechtel and New Orleans Council Member At-Large Jackie Clarkson.
First NBC Bank General DeGaulle Manager Marci Matthews says the community is ecstatic about the donation and it will go a long way toward helping with improvements at Brechtel Park which is located just off Lenox Drive and General DeGaulle.
Among the guests at the grand opening and sang a special song was South African Musician Ernie Smith who was in town as a guest of the International Arts Foundation. Smith will return to New Orleans during the summer for the USA Tour of South African Music--Africa UMOJA which will be held at the Mahalia Jackson Theatre.