Leah Chase: A Celebration of the Life of the Queen of Creole Cuisine
TerryB | 1/5/2013, 2:28 p.m.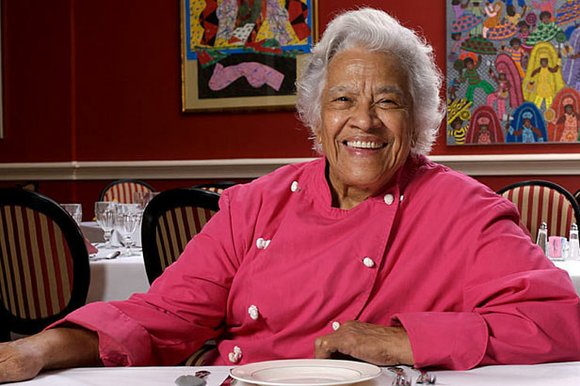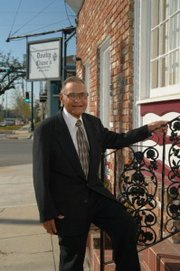 By Edwin BuggageA Journey Through Life From the Strawberry Patch to the SmithsonianLeah Chase is a name that has become synonymous with New Orleans, its heritage and culture. As the face of the family owned Dooky Chase Restaurant, named for her father-in-law, she is world renown for her Creole style cooking and is known by many as the Queen of Creole Cuisine. On January 6th she will turn ninety years young. She is a woman that exudes elegance, optimism, and home spun wisdom that is an endless well to which one can be fed words to live by.
Speaking of her life's journey which she affectionately refers to, "From the Strawberry Patch to the Smithsonian," she says, "My life hasn't been a crystal staircase, but I've survived it. I was born in Madisonville, Louisiana where we picked strawberries, then I came here to New Orleans to go to high school and graduated when I was sixteen and went back home and there was not much work but housework, and cooking. So I came back here to work at 18 and was a waitress in the French Quarter. And that really started me to get to like the restaurant business and it's been good to me. It's been hard work, but it's paid off."
A selfless giver, she and her husband Edgar Chase II, passed this trait onto their four children of which three are still living. Stella Reese, her second oldest daughter speaks about her mother and the formation of the Edgar "Dooky" and Leah Chase Family Foundation. "We feel this foundation is important, we want the legacy to live on and because we've always been involved in the community we want to continue in that tradition and the part my mother and father played in music and the arts, and also in the area of social justice and we thought this was the best way to do that." While most people know her for her savory mouth-watering dishes and her different color chef jackets, she talks about her parents and how involved her mother was when she was growing up, "My mother and father instilled faith in us and we always put God first and we were told that that is what would see us through during life's ups and downs. We saw our parents giving to the community and even before she got involved in the restaurant, she was involved in our school, she was a Girl Scout leader, President of the PTA, and she organized fundraisers for the school and the church.
During the weekend preceding her birthday there will be a host of events honoring this phenomenal woman. On Friday January 4th there will be three lunch seatings featuring a special menu of Mrs. Chase's favorites and members of the community will share stories about their relationship with this storied couple and their restaurant. And on January 5th "The Dinner of a Lifetime" will be held at the Hyatt Regency with a cocktail reception followed by a four course meal prepared by her dearest chef friends that are inspired by her dishes.