Dillard University to host "Mind, Body and Soul Health Experience"
Terry Jones | 11/22/2013, 11:36 a.m. | Updated on 11/22/2013, 11:36 a.m.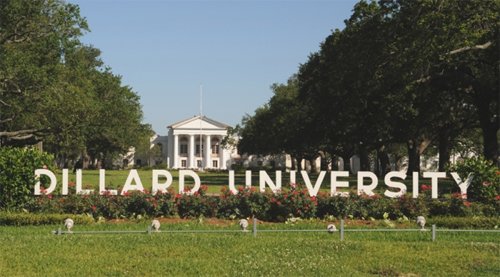 The Dillard University Office of Community Relations African-American Men's Health Outreach Initiative is hosting "Mind, Body and Soul Health Experience" on Saturday, December 14, 2013. The event will be held in the Lower 9th Ward at All Souls' Episcopal Church & Community Center. 5500 St. Claude Avenue in New Orleans.
The purpose of this health outreach event is to bring awareness to African-American Men on the importance of annual medical check-ups to identify potential health risk and the prevention of chronic illnesses. The Mind, Body and Soul Health Experience addresses the total body and will provide educational information and create discussions on the importance of conducting assessment of family medical history to determine key areas of probable health risk. The event will provide attendees with available resources to assist in making sound health related decisions. Finally attendees will be provided with information on mental wellness, fitness, and disease prevention services which are steps in creating a wholistic approach to African American Males wellbeing.
Exhibitors will focus on medical problems effecting AA-Men, and provide medical units and screenings;
Diabetes Testing
Dental screening
High Blood Pressure Examinations
Prostrate educational information
Obesity Educational Information
Mental Health outreach services
Health Challenge Workshops
Farmer's Market and Healthy Cooking Demonstrations
HIV-AID Screening and educational information
Employment Opportunities
Tobacco Use Challenges
If you are interested in exhibiting please Nick Harris a504-816-4704 or email nharris@dillard.edu for a registration form. Medical Mobile Units are welcome.