Data News Weekly's Trailblazer of the Year Al "Brother" Mims: A Soldier for Peace
keesto | 9/6/2013, 2:55 p.m.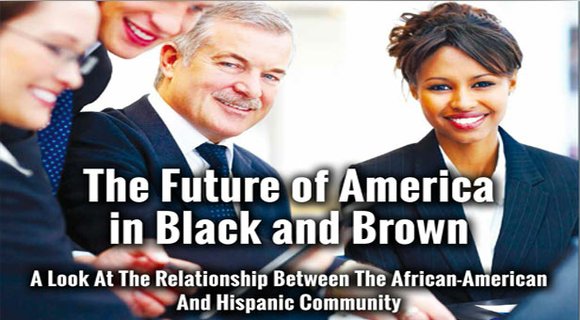 By Edwin Buggage
On August 29, 2013 Data News Weekly celebrated its 47th Anniversary at The Regency Reception Hall in New Orleans East. During this event the paper also honored its monthly Trailblazers from May 2012-April 2013. The twelve individuals honored are people who are committed to making New Orleans and the world a better place. They are individuals who give of their time to serve others, and we commend them. On this night all received awards, but only one would receive the night's highest honor, "The Trailblazer of the Year Award." This year's recipient is none other than Al "Brother" Mims.
Throughout the years he has become well known in the community because of his vigilant fight against crime and violence and was the Trailblazer for June 2012. He shed tears of joy as he accepted his award and later he spoke on winning the importance of his mission and of Data News, '"I am honored to be chosen "Trailblazer of the Year" and I appreciate the work Data News Weekly does in giving a voice and platform to the people of New Orleans,"' says Mims. Continuing he says, "It is important that we have a paper like Data that tells our stories from our perspective and recognize people who are doing things in the community, and to get this award I must say I am extremely humbled and thankful."
But even on the heels of winning this award, Mims does not take time out to rest on his laurels; he is continuing what has become his life's work. And that is to put an end to the senseless killing in the City of New Orleans. "I began this work when my father was killed and his murderer was never brought to justice, and at that time I decided I would fight to try to rid the City of violence and make a difference, because I don't want anyone to experience the pain I felt when I lost my mentor and hero when my father became a victim of the senseless violence in our City."
Receiving recognition from Data News Weekly is not the first time Mims has been awarded for his work fighting crime. He has also been a "Quiet Hero" on WWL-TV and "Making a Difference" on WDSU-TV, he says he is humbled for being recognized, but feels that this is an extension of his work as a Christian and a humanitarian and is his duty and responsibility to serve others. "I look back at my life and see what my testimony is and how it can help others. I know what it is like to have struggles in life, I remember being a young person and making foolish decisions and I recognize through the knowledge and wisdom I've gained that my role as an elder in the community is to help give young people the tools to live a fruitful and prosperous life. Further, I feel it is all our jobs to give to our young people, because when they fail we fail so we must do a better job as adults."