Biography - Tracie L. Washington
keesto | 9/27/2013, 10:48 a.m.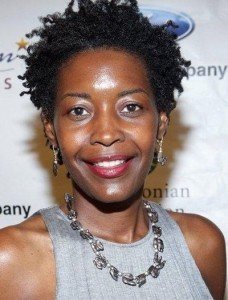 Tracie L. Washington is a very proud native New Orleanian, and graduate of Carleton College. She was the recipient of a Title IX Fellowship at Drake University, where in 1986 she was awarded a Master of Public Administration degree and elected to Pi Alpha Alpha. In 1989 Tracie received her juris doctor from The University of Texas School of Law.
For over 20 years Tracie has maintained a general civil practice concentrated in education law, civil rights, and labor/employment law. Post hurricanes Katrina and Rita, Tracie's practice has focused on protecting the civil rights of individuals affected by these national catastrophes. Tracie has been counsel in several cases involving the rights of New Orleans Katrina survivors as President & CEO of Louisiana Justice Institute (LJI), a nonprofit human rights organization and law firm devoted to fostering social justice campaigns across Louisiana (www.LouisianaJusticeInstitute. org). LJI works within communities, amongst residents, the public sector, business, and civil society, serving as a catalyst for change through empowerment and consensus. In addition to her work with LJI, Tracie is the Principal Consultant with Higher Ground Consultants, LLC (www.HigherGroundConsultants.com), which works with education non-profits, community-based organizations, and private corporations to make possible community change and growth through facilitated communications, organizational development, research and evaluation. On the education front, Tracie serves as General Counsel to Friends of King, Inc. a school district within New Orleans, established by distinguished and accomplished New Orleans educators post-Katrina. She is also an Adjunct Professor of Political Science at Dillard University.
Most recently, Tracie has melded her social justice work and her love for journalism, now serving as host of The Good Morning Show on WBOK1230am, the three hour morning talk radio show that has become 'the talk of the Crescent City.' Tracie and her 'wing man' and co-host Oliver Thomas bring news, commentary, entertainment, and humor to the morning drive.
Tracie was named by MSNBC's TheGrio, as one of its 100 History Makers in the Making (http://www.thegrio.com/black-history/), and The Root, a daily online magazine published by Washington Post/Newsweek Interactive, named Tracie one of its "Twenty Leading Black Women Advocating Change." She was featured prominently in Spike Lee's documentary "If God is Willing and Da Creek Don't Rise," and Tracie has been featured on national talk shows, including MSNBC's Rachel Maddow Show, CNN Morning Edition, PBS NewsHour, and Fox Hannity & Colmes.
Tracie is an accomplished baker, and most late nights you will find her covered with flour or cream cheese (or both), as she develops delectables for NolaGoodies, Inc., her specialty-order bakery. Most important: Tracie is the proud mother of Jacob Matthew Washington, a junior at Grinnell College.