A Victorious Send Off for Malcolm Jenkins and Roman Harper
Terry Jones | 4/18/2014, 3:54 p.m. | Updated on 4/18/2014, 3:54 p.m.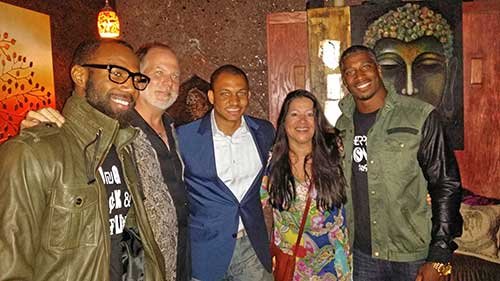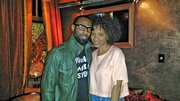 Kendal Francis, Data News Weekly VP of Advertising Glenn Jones and friends gathered to celebrate Malcolm Jenkins & Roman Harper prior to them leaving New Orleans. The theme of the evening was celebrating being Victorious at the Victory Bar.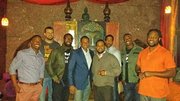 Malcolm & Roman are more than just two players that helped bring the first Super Bowl Championship to the Who Dat Nation; they have been Saints to our Community. The Malcolm Jenkins Foundation generously contributed to the Blessed 26 Organization, supported the Urban League College Track programs.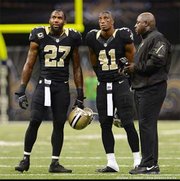 The Malcolm Jenkins Foundation is committed to youth development initiatives and programs which emphasize mentorship, character development, leadership, education, life skills, health and recreation.
Roman Harper displayed his heart via Harper's Hope 41 Foundation. The mission of the Harper's Hope 41 Foundation is to strengthen families and enhance their emotional, social and spiritual health through programs, enrichment activities, and economic development. Data News Weekly wishes the best of luck to both Malcolm and Roman!