New Orleans Police Department Superintendent Ronal Serpas Announces Retirement
Mayor Mitch Landrieu Appoints Commander Michael Harrison as Interim Superintendent
Terry Jones | 8/22/2014, 11:45 a.m. | Updated on 8/22/2014, 11:45 a.m.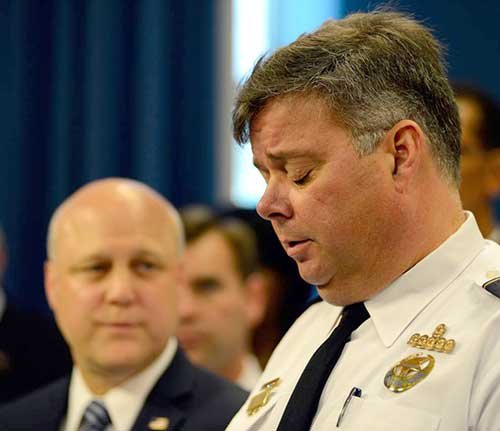 On Monday, New Orleans Police Department (NOPD) Superintendent Ronal W. Serpas, Ph. D., announced that he will be retiring after more than 30 years of public service. Serpas was hired as NOPD Superintendent in May 2010.
"I want to thank Mayor Landrieu for giving me the opportunity to come back home to New Orleans to lead the fine men and women of the NOPD," said Serpas. "This has been a great run under very difficult circumstances. When I came back in 2010, we needed dramatic changes. Together with Mayor Landrieu and the brave men and women of the force, we have turned this department around and laid a strong foundation for the future."
He continued, "We began instituting the reforms of the consent decree, improved training and hiring standards, and modernized the department's facilities and equipment. Murder is down significantly. After Mayor Landrieu was re-elected, after my 34 years of service, and my decision to retire, we both recognized that it was time to hand the reigns over to new leadership in the department. I will be retiring to pursue other opportunities. As a native New Orleanian, there is nothing I am more committed to doing than ensuring the success of this department and the safety of our city, and I can assure you that I will continue to be involved in that fight."
Mayor Landrieu thanked Serpas for his dedication to the city and for his efforts to build a foundation for the future for the New Orleans Police Department.