Racism, Revolution, and New Orleans History Explored in Best Films of the Year
Jordan Flaherty | 1/13/2014, 12:08 p.m. | Updated on 1/13/2014, 12:08 p.m.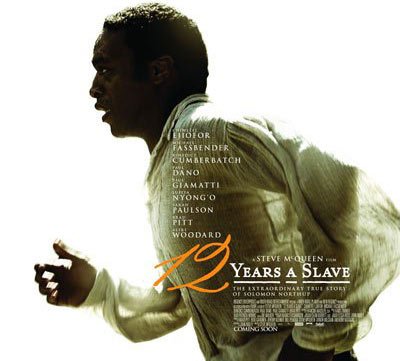 We live in the era of Hollywood mega-budget sequels, where most theaters are filled with films based on comic books or children's stories or lowest-common-denominator fare. Originality is rarely rewarded: this year, the top five grossing films, taking in about a billion dollar each in ticket sales, were all sequels. But a few filmmakers still dared to fight the trends. The most powerful films of the year were personal visions that explored themes of racism, imperialism, prisons, and revolution. Below are five films released this year that you should see if you're sick of watching the same stories again and again.
An Oversimplification of Her Beauty – In this beautiful experimental film that blends animation with fiction and documentary, director Terence Nance tells a love story between two young Black bohemian artists. Nance plays himself (or a version of himself) in the film, while the object of his affection plays herself. The two of them shape the story of a budding romance from their perspectives. Brought to theaters with the help of a-list celebrities including Jay-Z and dream hampton, the film shows that it's still possible to tell a love story in a new way.
Free Angela and All Political Prisoners – With stunning archival footage, filmmaker Shola Lynch brilliantly recreates the 1972 trial of Angela Davis and its context within the early Black power movement. Any audience, whether they lived through the era or were born decades later, will be gripped by this thrilling documentary. Lynch, who also directed the 2005 film Chisholm '72: Unbought & Unbossed, finds rare footage and photos of key moments from Angela Davis' early lectures to Jonathan Jackson's ill-fated attempt to free his brother George Jackson.
Upstream Color – Multi-talented (and perhaps obsessive) filmmaker Shane Carruth wrote, directed, produced, cast the actors, filmed, acted, edited, composed the music, and distributed this film. While having a crew to collaborate with might help other filmmakers, Carruth seems to thrive on control. In this, his second film (after Primer, a 2004 low-budget science fiction mindbender), he creates a beautiful mystery about memory, love, madness, addiction and loss that demands to be seen multiple times to unravel its secrets.
12 Years a Slave – Filmmaker Steve McQueen came to New Orleans to film this story about Solomon Northup, a free Black man kidnapped from the north and sold into slavery in Louisiana in 1841. McQueen never shies away from showing the torture and cruelty of American slavery, and has created a modern classic that makes clear the legacy of white supremacy in this nation. Chiwetel Ejiofor's riveting performance, appearing in nearly every minute of the film, captivates the viewer.
Fruitvale Station –Henry Glover, James Brissette, Ronald Madison, Adolph Grimes III, Raymond Robair, Kim Groves, Justin Sipp, Wendell Allen…The names of the young Black men and women killed by police goes on and on. But Hollywood and our media rarely explore these lives cut short by violence. By telling the story of Oscar Grant, a young man killed by transit officers on New Year's Day 2009, first-time filmmaker Ryan Coogler and rising star Michael B. Jordan give weight to a life that was brutally cut short.