Crunch Time
Eric D. Griggs, M.D. | 3/26/2014, 11:12 a.m. | Updated on 3/26/2014, 11:12 a.m.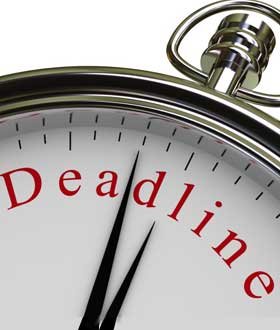 With time winding down to enroll in a Healthcare plan, a sense of urgency has begun to permeate the community. The open enrollment period to sign up for health care coverage ends on March 31, 2014, and cities around the country are making every effort to answer the "last call for health care coverage." While the scramble is on to increase enrollment, many find themselves still trying to make sense of it all. Here are a few basics to help understand the essentials of the new Patient Protection and Affordable Care Act (Law) and what it means to you as the consumer from an article entitled "Obama Care Summary".
"Obamacare is the popular name for the Patient Protection and Affordable Care Act of 2010. Parts of it have already affected you, someone you know and the economy overall. The most controversial part, the mandate that everyone must purchase health insurance or pay a tax, starts in 2014.
Obamacare-improved benefits you receive in eight ways.
It allows you to add your children up to age 26 to your health insurance plan.

You won't have a co-pay for wellness or pregnancy exams.

Your insurance company can no longer drop you if you become sick, even if you made a mistake on your health insurance application.

It can't limit the coverage you receive over your lifetime.

If you have a child with a pre-existing condition, you no longer have to worry about losing coverage if you change your insurance. That's because the new insurance plan can no longer deny coverage to children with pre-existing conditions.

If you or another adult has a pre-existing condition, you will get the same protection as your child in 2014. Until then, if you get denied coverage by a new insurance company, you can get temporary health insurance coverage from the state. (Find out more about the Pre-Existing Condition Insurance Plan)

Insurance companies must submit justification to the states for all rate hikes. Obamacare provides funding to the states to administer this.

You may have received a rebate from your insurance company. Obamacare requires that they spend at least 80% of premium payments on medical services, instead of advertising and executive salaries. If they can't, the money goes back to you."
City Health Director Charlotte Parent estimated in our interview on Thursday at WBOK 1230 AM that approximately 30,000 people here in New Orleans are eligible for coverage through the Affordable Care Act. The City and the Health Department have taken proactive steps to get people enrolled, offering enrollment assistance at City Hall between 11 AM and 1 PM on Tuesdays and Thursdays of each week in March until the closing of the open enrollment period. They have also set up assistance events at sites throughout the City. As of March 25, 2014, local enrollment has reached approximately 17,000. From their website, http://www.nola.gov/health/health-care-access/the-health-insurance-marketplace/:
The Health Insurance Marketplace
The Health Insurance Marketplace is a tool to help you find insurance that is right for you at an affordable price. The Marketplace is part of the Affordable Care Act (ACA), sometimes called "Obamacare." It will help uninsured and under-insured individuals and families find all the information they need about available health plans in one place. Most people who use the Marketplace will also qualify for tax credits, which work like discounts to lower the cost of the health plan they purchase.