The Bayou Classic Celebrates 41 Years
Who Will Break the Tie?
Terry Jones | 11/19/2014, 11:35 a.m. | Updated on 11/19/2014, 11:35 a.m.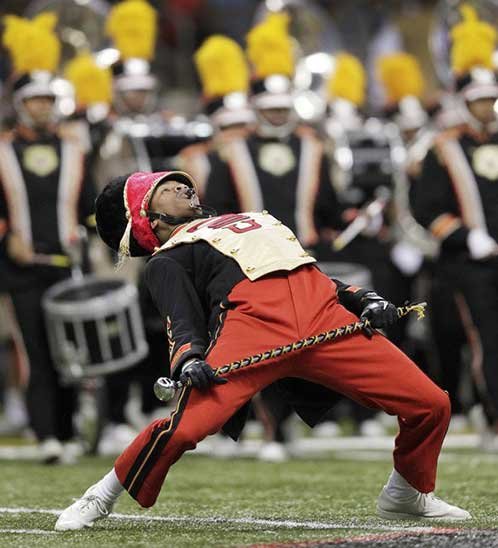 Tigers Jags Historic Rivalry 2014 marks the 41st annual meeting of HBCU rivals Grambling State University and Southern University: The Bayou Classic is a football game and so much more! The Bayou Classic commemorates historically black colleges and universities, academic achievement, tradition, sportsmanship, marching bands, and friendly competition. The "Classic" is an exhibition of the high standards of academic achievement deeply embedded in the traditions of the two institutions. This year's game has an added excitement factor, the two teams are tied in this rivalry, each with 20 winner of this match up gets bragging rights for the next year.
Grambling State University and Southern University are public, four-year institutions of the Historically Black Colleges and Universities (HBCU). Both are recognized for their academics and athletics, and their rivalry is on display each year during the Bayou Classic. Grambling State University is located in Grambling, Louisiana, and Southern University is located in Baton Rouge.
The Black Super Bowl
"This is a great rivalry between these two schools that I like to call The Black Super Bowl, for it is watched by so many people and is more than just a game, but is something that gives the audience that might not be exposed to HBCU's a look at the great traditions and realize how viable and valuable these institutions are not just to the African-American community, but to the world," says Alger Taylor, a 1999 graduate of Southern University in Electrical Engineering. He is a native New Orleanian, presently living in Georgia and sometimes comes home to enjoy the festivities. "It is a great time for the City where people can come to party and the schools compete for who's going to have the bragging rights and there is a great spirit of togetherness of African-Americans in an atmosphere that is positive."
Bayou Classic 2014 Battle of the Bands & Greek Show is better than ever! In addition to the competition between the Grambling State University World Famed Tiger Marching Band and Southern University Marching Band Human Jukebox, the show will include a special performance by Dee-1! You don't want to miss this event. Don't wait, buy your tickets now by visiting www.mybayouclassic.com.