Giving the People a Voice
Paul Beaulieu Retires
Edwin Buggage | 8/19/2015, 11:28 a.m. | Updated on 8/19/2015, 11:28 a.m.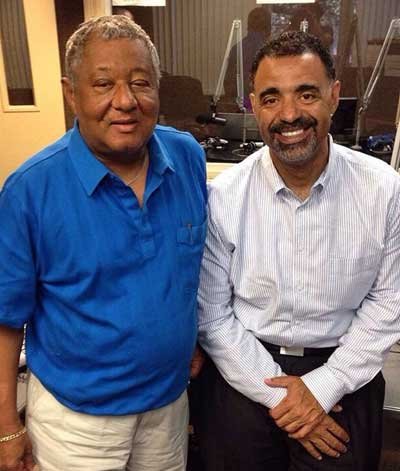 Paul Bealieu has been an important voice in the City of New Orleans. For forty-five years he has been in the media; on the frontlines as an advocate of African-American empowerment. He is known for his tell it like it is style that is brash and bold. But on this day he is relaxed and self-reflective as he talks about his retirement, his contribution to African-Americans of New Orleans and what is next on the horizon for him as he passes the reigns of leadership in media to the next generation.
His career in media started in 1970 working as a columnist for the States-Item Newspaper; this led to him writing in publications ranging from Gambit, New Orleans Magazine, the Louisiana Weekly, the New Orleans Tribune and the Data News Weekly. He eventually moved to television hosting and producing "Dimensions" on WVUE, "Between the Lines" on Cox-TV before moving to his most recent stint in media as General Manager and host of a highly popular radio show on WBOK 1230AM. While he's worked in various fields of media, one thing that is a constant in all his work is his commitment to giving the African- American community a voice.
"When I look back at my career in media I can say that I tried to bring attention to many of the issues in our community and that our voice was heard. That people got a chance to hear our story from our perspective that has always been important to me. Data News Weekly founder Joseph "Scoop" Jones use to always stress that that was our role as African-American media and that's always stuck with me and when I talk to young people I want them to understand the importance of telling our story," remarks Beaulieu on his career and how essential having an unfiltered African-American media is to addressing the issues that affect their community.
WBOK 1230AM, with its all talk format and slogan of "Real Talk for Real Times" have become a go to place for conversations centering on issues that affect the African- American community. Beaulieu's voice has come to be known to many, served as the clarion call into action. With his departure his voice will be sorely missed.
"Paul has been instrumental in championing issues that impact the New Orleans' African- American Community. His passion for the community, WBOK and its mission, is unsurpassed, "said Susan Henry, Director of Operations in a press release announcing Beaulieu's retirement.

Danny Bakewell, President of Bakewell Media and owner of WBOK 1230AM also released a statement of Beaulieu's retirement saying, "We appreciate Paul's dedication and all of the hard work he has put into building a stellar team and continuing the important mission of the station."
Beaulieu speaks of his time at WBOK as one that the African-American perspective was necessary to push back at the agenda of some who want to make New Orleans a different City after Hurricane Katrina without the input of the African-American community.
"It invigorated me in terms of the struggle that African-Americans are treated fairly. With WBOK emerging after Katrina we saw as our mission the City changing and we wanted to see some of those things benefit the African-American community and to Keep the Drive Alive as Dutch Morial would say."