Erica Murray: Inspiring Young People to Take Over the World
Edwin Buggage | 8/26/2015, 4:42 p.m. | Updated on 8/26/2015, 4:42 p.m.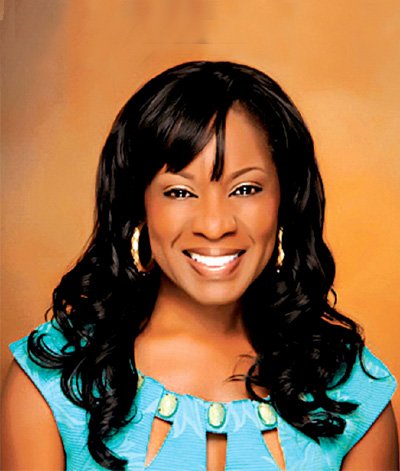 This month's Trailblazer is a woman who has for over two decades been an entrepreneur transacting businesses globally and establishing an impressive clientele, through her mortgage brokerages (Texas), real estate brokerages (Texas and Georgia), real estate developer enterprise (Texas and Jamaica), garment manufacture company (Panyu, China), global radio show host of a "top hit" radio show on iHeart radio (also syndicated in 10 cities) and international business consultant.
She possesses' very strong business acumen coupled with structure and discipline, which has guided both her business and personal life. Erica has become a well sought after global business consultant because of her distinguished, exceptional, and innovative business techniques. Dr. Murray has been recognized by her colleagues for having extraordinary determination and is known for her creativity, motivation and her ability to secure a deal.
She is a successful businesswoman who can enjoy in the spoils of her success. But she feels it is her duty to give back and serve others. Reflecting back on her beginning as a young girl growing up in the St. Bernard Housing Project in New Orleans, and through hard work and the support of others today she is and entrepreneur traveling the globe and inspiring the next generation. She feels this is essential for the African-American community to prosper.
"I think it is important and that is our corporate social responsibility, because the driving forces for me are if I don't prepare a generation to lead who is going be able to advocate for our community. Also with giving I am honoring those people who poured into me and that is what we are supposed to do is to serve others and give them the tools to be successful. I want to be able to be part of the solutions to the problems in our community that is why I give back," says of her commitment to serving her community by inspiring the youth.
She is not only a business person, but an educator, volunteering her time to teaching young people by giving them the tools to build a foundation for future success.
"I am a Jr. Achievement volunteer; I go to high schools and middle schools and talk about financial literacy, success and entrepreneurship. I want African-American kids to know that those are options for the. That they can not only just have jobs but start businesses as well. I speak to college students and try to break them out of the mindset that they have to wait until they finish college to become what it is they want to become that is a myth."
New Orleans and Baton Rouge often ranked among the top cities in the country for new HIV cases among African-Americans. This is something that is of concern to Murray, as she is involved in outreach projects to hopefully stop the spread from further weakening the community.

"In addition to my work teaching financial literacy I also work with people in the community in educating people about HIV and AIDS. It is something that is very prevalent in the New Orleans and Baton Rouge in the minority communities. I think we must get a hold on this deadly disease because it is something that's reached epidemic proportions, something that is affecting all of us."