2014: The Year of Turmoil
Terry Jones | 1/8/2015, 11:42 p.m. | Updated on 1/8/2015, 11:42 p.m.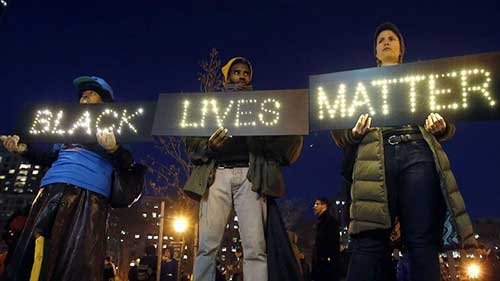 As is our tradition, each year, Data News Weekly takes a look back and the year just ending as we transition into a new year. 2014 was a year which will be remembered by the varied complaints across the nation of police brutality, violence and inhumane treatment of Black men and boys. The stories, although not new in the Black community, made national headlines and pushed citizens beyond the breaking point, causing marches, protests and civil disruption across the nation which continues into 2014. The state of race relations in the US is strained at best today, as people of all races look for answers to the problems which plague the Black community and place a black eye on the country. Political power was challenged on a local and national level, with the Black community here in New Orleans sometimes being on the losing side. The impacts of these election losses remain to be seen, but we remain hopeful for our city and our readers. A new Police Chief replaced Serpas, and our former mayor was convicted and went to prison. The year was marked with turmoil and will go down as one of the most tumultuous in recent memory. Read on as we take a look back at 2014 and visit www.ladatanews.com/archives to read the full issues.
February 1, 2014
The Race for Mayor of the City of New Orleans
New Orleans continues to be a tale of two cities, one prospering and another sinking further into the abyss as neglect and blight are facts of everyday life in some of these neighborhoods.
.
Challenger for the Office of the Mayor of New Orleans was mounted by Michael Bagneris who had a plan that he felt could help eradicate this problem in addition to serving the common good by making some of the City's most vulnerable citizen's homeowners. Bagneris gave a good fight in the campaign, picking up some major endorsements, but in the end, he lost the election to the incumbent Mayor Mitch Landrieu who won his bid for re-election.
February 22, 2014
2 Years after Trayvon's Death
Blacks still Victimized by 'Stand Your Ground'
Two years ago, 17-year-old Trayvon Martin was returning from a trip from a nearby 7-Eleven store in Sanford, Fla. to purchase a bag of Skittles and a can of Arizona tea when he was confronted by George Zimmerman, a neighborhood watchman.
Instead of making it back to the house to watch the tip-off of an NBA All-Star game, the unarmed Black teenager was fatally shot in the heart by Zimmerman, who was later acquitted of first-degree murder charges.
The not guilty verdict triggered protests across the country and calls for a review of Florida's controversial Stand Your Ground law that justifies the use of deadly force by anyone who believes their action was necessary to prevent "imminent death or great bodily harm' to them. The killer gets a free pass even if the person on the receiving end of a deadly bullet is unarmed. Even if that person is not breaking any laws. Even if that person happens to be a frightened Black teenager. Especially if that person is a frightened Black teenager.