LA State Treasury Forced To Shift Trust Fund Money To Plug Deficits
7/3/2015, 11:55 p.m. | Updated on 7/3/2015, 11:55 p.m.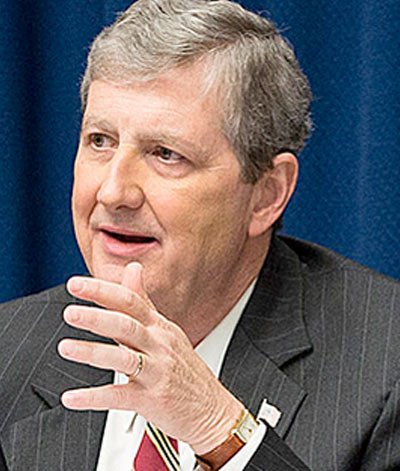 The Louisiana Department of the Treasury has been directed by the legislature to move $30.5 million from dedicated trust funds to fill deficits in this year's state budget, according to State Treasurer John Kennedy.
"We were forced to make these transfers because this was the administration's plan for resolving the deficits. By making these transfers, we're diverting money from roads, coastal protection, education and health care," said Treasurer Kennedy. "The sad thing is we don't have a revenue problem. We have a spending problem."
In accordance with this directive, the transfers will be $2,188,473 from the Coastal Protection and Restoration Fund, $22,755,498 from the Transportation Trust Fund, $3,123 from the Oil Spill Contingency Fund, $3,821,250 from the Conservation Fund, $669,411 from the Education Excellence Fund and $1,100,306 from the health care-related Louisiana Fund. All of these are constitutionally protected funds.
"We're depleting vital trust funds because we can't get our spending in check," said Treasurer Kennedy. "We're draining the Oil Spill Contingency Fund a month after California mopped up oil from its coast. We can do better than this."