It's Time to Check Your Health Care Coverage for 2016
Bob Moos | 11/6/2015, 4:31 p.m. | Updated on 11/6/2015, 4:31 p.m.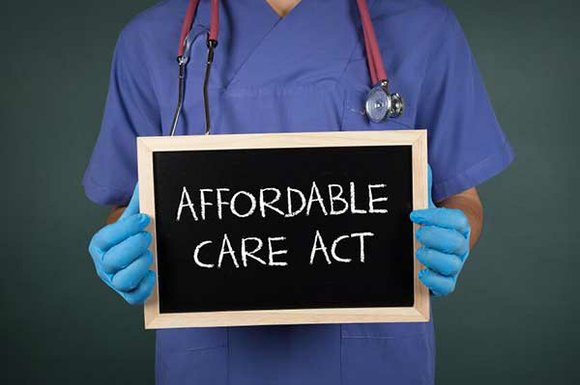 Now's the time to check your health care coverage for 2016 or sign up for the first time.
About 9 million Americans, including 186,277 Louisiana residents, got coverage through the Health Insurance Marketplace during last year's open enrollment period.
This year's marketplace open enrollment began on Nov. 1.
If you bought a health plan last year, you'll want to review it to make sure it still meets your needs. Every year, insurers make adjustments to premiums, out-of-pocket costs and benefits. You should have received a letter from your insurance company explaining how your costs and benefits will change for 2016.
Even if you're satisfied with your current coverage, it'll be smart to log into your marketplace account at www.healthcare.gov and update your information on household income and family size. You may also contact the marketplace call center at 1-800-318-2596 to do that.
Updating your personal information is important, because you may be eligible for lower costs than last year. About eight in 10 people who enroll in health coverage through www.healthcare.gov qualify for financial help to make their monthly premiums more affordable. The average monthly assistance amounted to $270 this past year.
Generally, if you bought a plan last year and do nothing this year, you'll be automatically re-enrolled. Yet as tempting as "doing nothing" sounds, you could be missing out on a better deal. Consumers who shopped and switched plans during the last enrollment period have saved about $400 in premiums over the year.
Louisiana residents can choose from an average of 34 health plans, though the exact number will vary from county to county. Rural areas are likely to have fewer. By comparing all the available plans in your area at www.healthcare.gov, you may find one that saves you more money, offers more services or includes more doctors in its network of providers.
The open enrollment season runs until Jan. 31. But if you want any changes in your coverage to take effect on Jan. 1, you must act by Dec. 15.
This year's open enrollment also gives the uninsured the chance to obtain coverage through the marketplace. The private health plans all cover a comprehensive set of benefits, including doctor visits, hospital stays, preventive care, pregnancy and prescription drugs.
Health plans sold through the marketplace must treat you fairly. Insurers can't deny you coverage because you have a medical issue, such as cancer or diabetes. Nor can they charge you more than they would someone who's in good health.
At www.healthcare.gov, you'll find out if you qualify for savings you can use right away to lower your premiums and out-of-pocket medical expenses. The application process has been streamlined so that it requires less time and work.
The marketplace simplifies your shopping for coverage by letting you make convenient comparisons of health plans. A new "out-of-pocket calculator" will give you an estimate of your total yearly costs for each health plan, based on factors like your age, gender, income, ZIP code and how much health care you expect to use. Then you can enroll in the plan that best fits your needs and budget.