Ekhaya Youth Project Assists Youth in NOLA
Eric Craig | 8/1/2016, 4:22 p.m. | Updated on 8/1/2016, 4:22 p.m.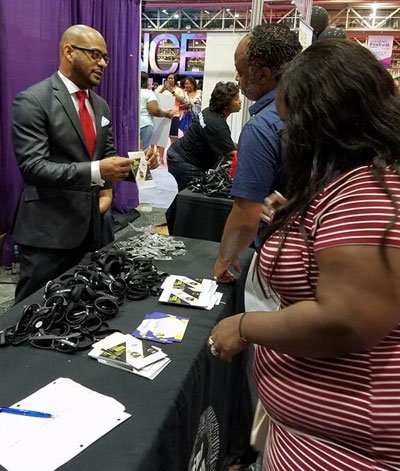 Throughout the program, Harris found ways to help the youth become more independent. Harris sponsored the youth in their program for over 2 years.
Becoming First Nation Wide
The Ekhaya Youth Project made history when it partnered with the State of Louisiana in a statewide family support organization. Specifically, Ekhaya would become an actor in the Louisiana Behavioral Health Partnership.
Harris, looking for ways for expand the Ekhaya Youth Project, wrote a proposal to the State of Louisiana to assist the state in helping families that have youth with intellectual disabilities and behavioral disorders.
"We were one of two agencies selected to deliver an oral presentation on why our organization would best assist the state. I used it as an opportunity to show what Ekhaya has done. We shared the stories of people that we helped," Harris said.
"We became Louisiana's first statewide Family Organization dealing with behavioral and mental health challenges," he added.
The Ekhaya Youth Project works with parents by linking them with one of its 500 peers. Many of the peers, according to Harris, have had first-hand experience about being at-risk for homelessness, and other issues stemming from families. The goal of the youth project is to prevent more of New Orleans at-risk youth from being in the hospital, streets and grave, Harris said.
The Ekhaya Youth Project has used music to encourage youth to cooperate with family and services. According to Harris, Ekhaya has released two studio albums that discuss the struggles that many of the peers and families have experienced.
Mental Health
The Ekhaya Youth Project has expanded from statewide to nationally with its new Mental Health Campaign.
Partnered with the Ekhaya Youth Project, the ZeroStigma.org Campaign is a "no shame, no blame," movement that encourages people to seek mental health assistance despite the negative stigma in particular communities.
"We don't talk about mental behavior in the community. We have developed the culture of better not say anything out the issue," Harris said.
"We started Zero Stigma.org as a national movement that initially started as a campaign to get employees, but turned into something greater that is helping people," he added.
The movement is a national movement designed to make more people aware of the mental health issues that plague several communities.
"In doing this movement we say no shame no blame. What's happening is people gain access to quality healthcare. When they have access they get help, they get hope and they get healing," Harris said.