Data News Weekly Presents the 2015 - 2016 Trailblazers of the Month
Highlighting the Best of New Orleans Community Servants
Terry Jones | 8/16/2016, 11:43 a.m. | Updated on 8/16/2016, 11:43 a.m.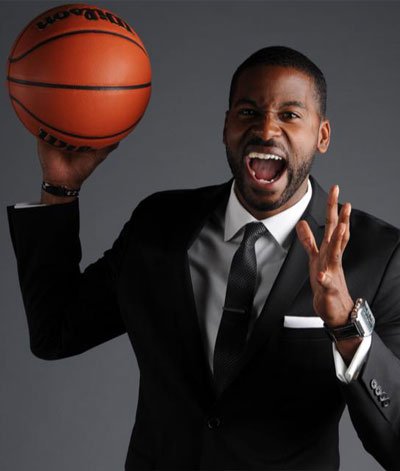 May 2015 - Willie (Brother Willie) Muhammad
Brother Willie Muhammad is known around the City as the student minister and head of the Nation of Islam Mosque No. 46 in New Orleans; that under the national leadership of the Honorable Minister Louis Farrakhan. In addition to his duties as a minister he is a professional educator, who has used his voice to empower and enlighten people to tap into the power within them to better their situation.
Many lives have been touched by Brother Will. Referring to himself as a servant of the people, his goal is to leave his impact on his community. Last year Muhammad led the Man Up March that brought out men from across the City in a show of unity to present a different face of Black men in New Orleans. The march was inspired by the historic Million Man March in 1995. Reaching out to many different brothers doing great things in the community, Muhammad ventured to give the City a different view of Black men who are doing positive things.
Muhammad says that while the cameras are off the work goes on that continues to empower the community. Since the march, Muhammad and the men who took part in the march have been hosting programs such the Daddy Daughter Dance, a Black Business Bus Tour and a host of other events that empower and celebrate positive work being done in the community.
As a teacher and student of history, Brother Will understands that the problems in the African- American community did not just happen yesterday and that much work still needs to be done to correct the ills that afflict it. "Our community did not get in this condition overnight and the conditions will not change overnight. This is not a sprint but it is a marathon" he says.
He believes in an old African Proverb which says, "The ruin of a nation begins in the homes of its people," which is why he stresses the importance of family as the key to rebuilding our community. "We must work harder to get our people to believe that they can make a difference. We must also connect them back to the divinity within themselves. And believe that God has given us a part of himself and with God all things are possible."
June 2015 - Lionel Milton
Coming from a City that gave the world - Jazz, gumbo, beignets and Who Dat; New Orleans' visual artist Lionel Milton has become an artist whose work is the essence of the limitless potential that art has in bringing people together. His unique style has garnered him clients from many walks of life who clamor for one of his original creations. And while his work has been received with much acclaim and taken him across the globe, at the core of his being he is a humble guy who is truly committed to inspiring young people using his art to reach them and touch their lives.
Milton is one of the original members of YA/YA (Young Aspirations/Young Artists, Inc.) an organization which provides artistic experiences and opportunities to area teens. His young years in YA/YA provided Milton with an opportunity to get outside of his community and see that the world was bigger than his neighborhood. That kind of exposure at a young age allowed him to grow in so many ways and fostered his desire to pass his experiences onto others, translating into Milton's work today teaching art to young people.