Bernie Sanders: Donald Trump 'Has Endangered' U.S. Jobs With Carrier Deal
Kermit Williams Jr. | 12/2/2016, 10:36 a.m. | Updated on 12/2/2016, 10:36 a.m.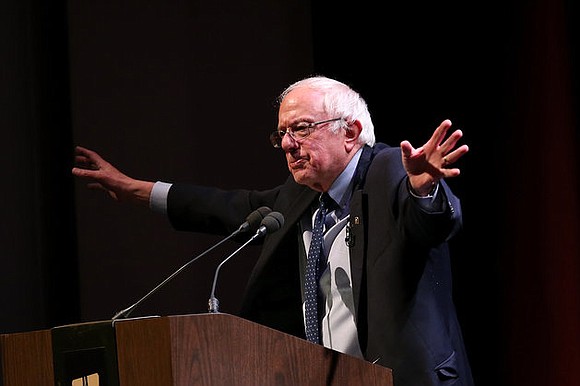 Sanders had pushed Trump to use United Technologies' revenue from federal contracts as leverage. "I call on Mr. Trump to make it clear to the CEO of United Technologies that if his firm wants to receive another defense contract from the taxpayers of this country, it must not move these plants to Mexico," Sanders said in a Saturday press release.
Though the deal has tax breaks, an Indiana official who has been briefed on its terms said the threat of losing federal contracts may have been more significant. John Mutz, a member of the Indiana Economic Development Corp., a state agency that helps attract business investment, told the Indiana Business Journal that the threat of losing a "favorable relationship with federal contractors" was a bigger factor.
Big business has long used the threat of departure to cow state and local governments into giving them favors. Sports teams, which often auction themselves to the city willing to build the most extravagant stadium for them, are only the most notorious example.
These companies have a long history of soliciting budget-busting tax breaks or investments from authorities only to fly the coop once the incentives expire or they find a more attractive offer elsewhere. It rapidly devolves into a race to the bottom.
Still, Sanders is not alone in panning the agreement as a uniquely dangerous corporate giveaway. Some economists believe it creates a new precedent for companies considering offshoring to shake down the federal government as well.