Life as a teen who was born with HIV
Kermit Williams Jr. | 12/2/2016, 10:27 a.m. | Updated on 12/2/2016, 10:27 a.m.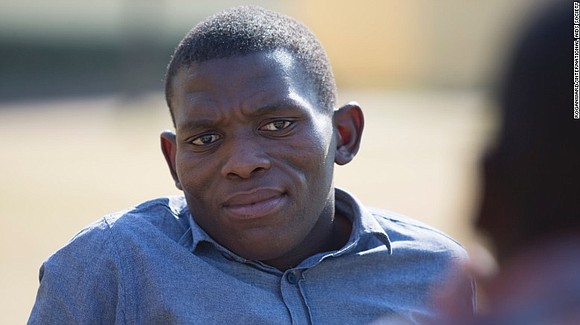 (CNN) - For 22-year-old Sabelo Chonco, his years as a teenager weren't quite the same as those of the people around him.
While his best friends were asking out girls and talking about them endlessly, he dreaded the thought.
He feared that they would find out the secret that had weighed heavily on him for years.
"It wasn't easy, because people started dating in 10th grade, and I was scared," Chonco said, recalling his time as an otherwise sociable teenager in the South African state of KwaZulu-Natal. "All my friends had girlfriends, but I was scared to have it."
At 16, the reason for Chonco's concern wasn't the usual angst and awkwardness but the fact that he is HIV-positive -- and has been since birth.
"The strategy I was using was to pretend like I know everything and have been in a relationship," he said.
Unlike many infected with HIV, Chonco had never had sex. He only discovered that he was HIV-positive at the age of 14.
"I was very sick until they put me in hospital," he recalled, about what may have been the early stages of AIDS, as he was not then receiving treatment. "Then they told me I have HIV."
He speaks softly as he remembers, contemplating the situation he faced at such a young age. Chonco's mother died in 2004. He suspects the cause was AIDS but cannot confirm it because she never disclosed her status to her family.
"She died and never told anyone," he said. He believes that she must have known his status, as he was in and out of hospital as a child when she was still alive. He thinks she must have been afraid to tell him the truth.
"I know that I got it from my mum, because there's no other way I would have got it at that time," he said. "I was too young."
And then there he was, 16 years old, surrounded by friends who were having relationships -- and, more worryingly, sex.
At this age, Chonco was still processing the discovery that his mother probably had HIV and that he had contracted it from her during her pregnancy.
He lied about his experiences out of fear of infecting others but also because he feared being judged. "In our area, some people are still scared," he said of the stigma surrounding HIV, despite how prevalent the infection is: In KwaZulu-Natal, almost 40% of adults are HIV-positive. "At the start, it was hard."
Now, he has had a stable relationship but remains guarded about who he lets into his heart, as it comes with an incredible level of trust. "You need to tell your girlfriend how you are, because you can't get her infected," he said.
His ideal, he explained, is to one day fall in love with someone who is also HIV-positive, so they can share the experience together, without stigma, and even have children if they both adhere to their treatment. Continuous treatment can make virus levels undetectable in the blood.