Teen who was relentlessly bullied kills herself in front of her family
Kermit Williams Jr. | 12/2/2016, 10:17 a.m. | Updated on 12/2/2016, 10:17 a.m.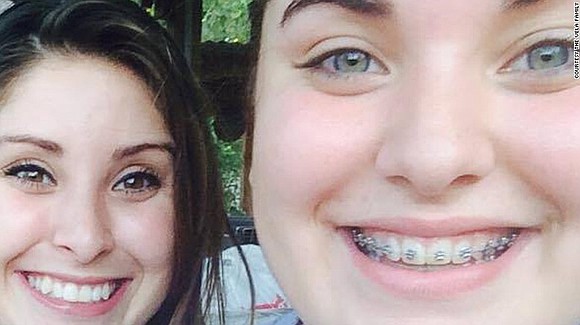 (CNN) - Brandy Vela's bedroom is covered in Post-it notes. "You will always own a piece of my heart," says one. "You will never be forgotten," says another.
Blue hearts, for her "beautiful blue eyes," are taped up and down her high school hallway.
All of them a heartbreaking reminder of a life cut short.
Vela killed herself this week, putting a gun to her chest while her family begged her not to. She was 18 years old -- and she had been relentlessly bullied.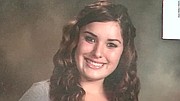 Bullied for her weight
Brandy's sister, Jackie, says the teen had always been bullied for her weight, but the cyberbullying ramped up in April.
"People would make up fake Facebook accounts and they would message her and she wouldn't respond and they would still come at her," Jackie said.
"They would say really, really mean things like, 'Why are you still here?' They would call her fat and ugly. She was beautiful, absolutely beautiful; the only thing people could find to pick on her was her weight."
Jackie says her sister changed her phone number and reported the bullying to police, but was told they couldn't help her.
"They couldn't do anything because [the suspects] used an app and it wasn't traceable and they couldn't do something until something happened, like they fight," Jackie said.
'I'm sorry for everything'
Jackie said she knew something was wrong when she got a text from Brandy on Tuesday saying "I love you so much, please remember that, and I'm sorry for everything."
Worried, she called her parents and grandparents. They rushed home to their house in Texas City, Texas, where they found Brandy in her room with a gun.
The family pleaded with the teen not to pull the trigger. But Brandy had made up her mind.
A devastated community
Melissa Tortorici, the communications director for the Texas City Independent School District where Brandy was a high school senior, says the community is "devastated."
"Brandy was well-liked and friendly. Texas City High School students really liked her. She has touched many people as evident by the outpouring of love from her schoolmates," Tortorici wrote in an email to CNN.
Texas City police Capt. Joe Stanton told CNN that detectives were interviewing the family and will be contacting people the family believes are suspects. They're also following up on several tips that came in.
Teen who was relentlessly bullied kills herself in front of her family
By Carma Hassan, CNN
Updated 2:46 PM ET, Thu December 1, 2016
02 teen suicide cyberbullying trnd
Now Playing Bullied teen killed herself...
pkg mom wants to stop bullying_00010417.jpg
Bullies to teen: Kill yourself or we kill your family
newday good stuff basketball team stands up to bullies _00003610.jpg
Basketball players stand up to bullying
nr seg aus woman stands up to anti muslim bully_00010211.jpg
Woman stands up to anti-Muslim bully
School basketball team stops game over bullying
'X Factor' judges fired for bullying contestant
university of illinois coaches accused bullying racisim ganim dnt lead _00001817.jpg