Gasser Charged with Manslaughter
Terry Jones | 12/7/2016, 2:57 p.m. | Updated on 12/7/2016, 2:57 p.m.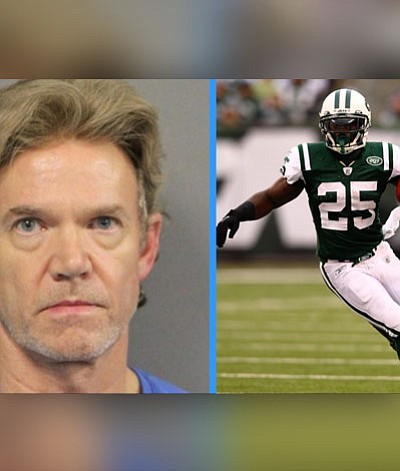 On Tuesday, Dec. 6, 2016, Ronald Gasser, 54, for was arrested for manslaughter after killing former NFL Player Joe McKnight.
According to the Jefferson Parish Sheriff Newell Normand, the department conducted over 160 witness interviews and consulted over 70 business owners before making the arrest.
There is no official video recording of the incident.
"In this state…we have a very forward leaning stand-your-ground homicide laws that is very much in an affirmative fashion that creates for us an obligation for us to make sure we get it right. Justice has no time period; Justice is not a sprint it's a marathon," Sheriff Normand said.
According the JPSO, the incident occurred Thursday evening on the Crescent City Connection between McKnight and Gasser. The two were driving erratically after McKnight supposedly cut off Gasser. The two engaged in several verbal arguments while driving until they both pulled over. After another exchange of verbal altercations, McKnight exited his car and approached Gasser in his car. Gasser shot McKnight three times from his car.
The JPSO said Gasser did not have any way to retreat and, because of the Stand Your Ground Law, he had no duty to retreat.
"Collectively we felt manslaughter was the charge that most appropriately fit the evidence at this time. DA may up the charge or down charge," Sheriff Normand said.
Many people were upset at Sheriff Norman because of his willingness to not arrest and charge Gasser at the scene of the crime.
"If you're sincere about justice in the future, I'd suggest to you that you'd pause and that you let your elected or appointed folks in the Criminal Justice System do their job," Sheriff Normand said.
Normand sarcastically mocked protestors who were unhappy with the Sheriff's initial decision.
"It's not about the right thing, it's not about justice, it's not about the process," he said. "It's about what we want and what we want now. And We don't care who we disparage in the process," the sheriff said, speaking on the actions of protestors in favor of McKnight.
McKnight played for the New York Jets between 2010 and 2012.