Why Naturals Should Not Be Obsessed with Length
Destiny Johnson | 12/7/2016, 2:43 p.m. | Updated on 12/7/2016, 2:43 p.m.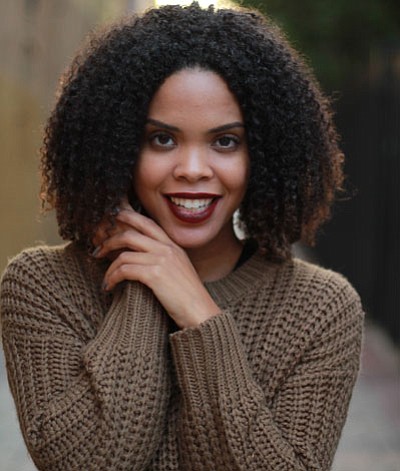 As a natural on social media, you might scroll through hundreds of pictures under various hashtags of women pulling a section of their natural hair straight with their fingers to temporarily show their length. Shrinkage is something that our hair does naturally and It is nearly impossible to permanently alter it without heat or chemicals.
Some natural haired girls do twist-outs, braids outs, blow drying the roots and temporary straightening methods in order to achieve a look that shows how much length they have gained. However, I find this obsession with length very counterproductive to one's overall natural hair journey.
For years, many Black women were teased for having shorter hair than her peers of which was an affront to her beauty. When I was in elementary school, no young girl wanted to be labeled "Chicken Head" which is a slang term for girls that had shorter than average hair. According to social standards of beauty, a truly beautiful woman had hair that at least touched her shoulders.
In an effort to match that sentiment, many Black women relied on weaves, hair growth potions and braids in order to lengthen their tresses. Although many more women are becoming more conscious about the overall health of their hair by going natural, the notion that long hair is better has not seemed to be overcome quite yet.
Short hair to medium length hair can be feminine when taken care of properly. Healthy hair that thrives is much more important than being preoccupied with length. It is beautiful to have long, natural hair but it should not be a necessity to be confident about your hair.
Follow me on Instagram: @SeekYourCurls