US intel says Russia interfered with vote; Not so, Trump says
Kermit Williams Jr. | 12/12/2016, 2:26 p.m. | Updated on 12/12/2016, 2:26 p.m.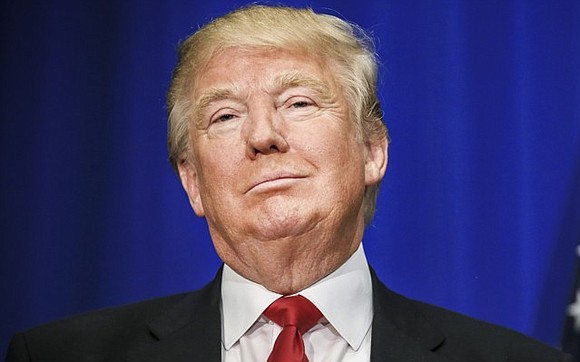 Washington (CNN) - The top Senate Republican joined the growing chorus of powerful voices on Capitol Hill Monday calling for a bipartisan probe of alleged Russian interference in the 2016 presidential election.
But another Republican, President-elect Donald Trump, is rejecting out of hand any suggestions of Russian influence in the US election, soon after the CIA reportedly concluded Russia acted to help Trump win.
So why is Trump so quick to dismiss intelligence agencies' findings even as leaders of his own party express concerns about Russia's role in the 2016 election? And how conclusive are the US intelligence community's findings?
Let's dig in.
What does the US believe Russia did to interfere in the 2016 campaign?
The US government publicly announced in October that it was "confident" Russia orchestrated the hacking of the Democratic National Committee and other political organizations of the Democratic Party. Those hacks resulted in the public release of thousands of stolen emails, many of which included damaging revelations about the Democratic Party and former Secretary of State Hillary Clinton, the party's nominee.
But intelligence agencies didn't go as far as suggesting the efforts were aimed at bolstering Trump's chances and hurting Clinton's.
But then, earlier this month, the CIA announced to a group of top US senators its latest finding: that Russia's hacks were aimed at helping Trump.
So what changed?
The CIA's new conclusion was based on its latest and most complete analysis of intelligence on the hacking, including the US intelligence community's finding that Russian hackers also broke into the Republican National Committee's systems but did not release any documents from that breach.
Republican National Committee officials have repeatedly denied that their systems were breached, insisting instead that only individual staffers' accounts were hacked.
The US intelligence community writ large is increasingly confident the Russian hacks were aimed at helping Trump, but the 17-agency intelligence community has not officially drawn that conclusion.
How is Trump reacting?
The President-elect and his transition team have been quick to rebuff the new intelligence assessment and dismiss out of hand any concerns about Russian influence in the election.
"These are the same people that said Saddam Hussein had weapons of mass destruction," Trump's transition team said in a statement hours after the Washington Post reported Friday on the CIA's latest assessment in a startling effort to discredit US intelligence officials.
And on Sunday, Trump called the assessment flat-out "ridiculous."
"I think it's just another excuse. I don't believe it. I don't know why and I think it's just -- you know, they talked about all sorts of things. Every week it's another excuse...No, I don't believe that at all," Trump said. "They have no idea if it's Russia or China or somebody. It could be somebody sitting in a bed some place. I mean they have no idea."
President Barack Obama has ordered US intelligence agencies to complete a full review of hacking in US elections going back to 2008 before he leaves office and Trump is sworn in to take his place.