The Curly Corner
3 Reasons Why Shrinkage Can Be Beautiful
Destiny Johnson | 12/27/2016, 2:07 p.m.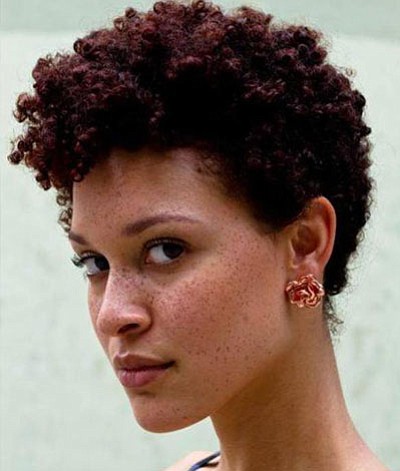 Many naturals all over the world try their hardest to find just the right product to reduce their shrinkage. Some people's hair shrinks 50% of its length and others have hair that shrinks well over 75% of its true length. Shrinkage may not show how long your hair has grown but it does show the true texture and definition of your curls. Here are three reasons why shrinkage is not all that bad.
It shows the beautiful, natural definition of your own hair. When your hair is stretched, it can't show all your natural curls and coils. The way your hair springs and curls is unique to you and can only be shown with fully shrunken hair.

It allows you to wear cute protective styles that reveal your true texture. The protective styles that you can wear are endless and it can show your hair's perfect definition as well.

Depending on the length, it can keep your hair from touching your shoulders and/or clothing which could potentially damage the hair. Although stretched out hair is gorgeous, wearing your hair out and down too often may damage your hair and dry it out. Wearing your hair with its natural shrinkage can keep it closer to your scalp and allow you to protect it with the oils and styles that are familiar to you.