Delaney's Armoire
Bring in the New Year with a Fashion Bang!
Delaney George | 12/27/2016, 2:14 p.m.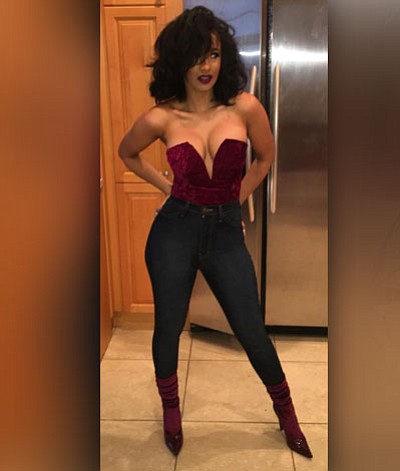 A new year calls for new beginnings, new styles, and new fashion trends. With 2017 approaching, a true fashionista could ring in the new year with a few of these up and coming trends in fashion.
Versatile Velvet:
This retro chic fabric has been a choice of many celebrities and locals as of late. The texture is very versatile yet cozy. Velvet is not too warm also, which is great for the everyday clothing items: pants, dresses, shoes.
All That Glitters:
In normal New Years fashion, glitter & anything sparkling is worn to bring in a new year. However, glitter has been the style of choice this year more than any other. From new glitter lipsticks & shadows, to the glistening handbags and shoes; Glitter is your new "it" factor for any occasion.
Silky Smooth:
A once frowned upon fabric, deemed to only be worn in more private settings is making a comeback. From silk dresses to silk chokers, silk is the new "comfy but stylish" go to style. It can be worn classy and chic, or sexy and daring. Silk is definitely a style to add your own personal flare to.
With these three trends, a fashionista will step into the new year with her fashion foot forward. For more information on these trends and where to shop them locally contact Delinkey@yahoo.com