Hollywood Diversity Fix
Ronda Racha Penrice | 2/22/2016, 5:20 p.m. | Updated on 2/22/2016, 5:20 p.m.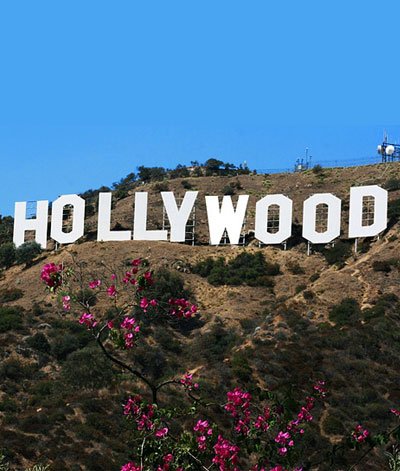 There's nothing new about #OscarsSoWhite. Once upon a time, Hollywood's diversity battle stretched as far as The White House.
For the second year in a row, there are no people of color nominated for Oscars in any acting category. In protest, a social-media storm erupted, as did a black-celebrity-endorsed boycott.
The Academy of Motion Picture Arts and Sciences — led by Cheryl Boone Isaacs, its first African-American president — responded with plans to diversify the Oscar-bestowing organization's membership by 2020.
This self-correction is a departure from March 1969 when Clifford Alexander, President Lyndon Johnson's head of the Equal Employment Opportunity Commission (EEOC), led hearings on Hollywood's hiring practices.
Back then, Sidney Poitier was a rare bright spot. With the 1963 film Lilies of the Field, he became the first black performer to win the Best Actor Oscar. And, in 1967, he starred in three major films: To Sir, with Love and multiple-Oscar nominees In the Heat of the Night and the interracial love story, Guess Who's Coming to Dinner.
TV anomalies at the time included Nichelle Nichols as Lt. Uhura on Star Trek (1966–1969) and Diahann Carroll starring as a widowed nurse raising her son in Julia (1968-1971).
Behind the scenes, people of color were scarce and the film industry, Alexander recalls, barely noticed.
"People who testified on behalf of the industry really didn't quite seem to get the point that it was important in the production of a product or in the depiction of people that it be reflective of some sense of what the real world was like" he says.
"The kinds of artificial and direct barriers that they put up were extraordinary," says Alexander, who later became the first black Secretary of the Army. "At least, I think, what our hearings did was to point those out. We didn't have any enforcement power, but we recommended that the Justice Department bring 'pattern and practice of employment discrimination' suits against the industry.
"Unfortunately, at that point, you had Richard Nixon coming in as president and he did nothing about it. But our hearings did cause the embarrassment, which is a good factor sometimes, of the industry and therefore many of the positions were at least opened up for the first time."
Under a federal mandate, studios like Disney, Paramount and Universal — and the International Alliance of Theatrical Stage Employees union — established job-training programs that were advertised through minority-oriented newspapers and radio stations between 1970 and 1977. However, these programs evaporated after Alexander's departure.
Pioneering film publicist Rosalind "Roz" Stevenson, whose career spanned from 1982 to 2008, didn't benefit directly from the EEOC's actions, but recalls their positive impact.
"The Writers Guild had a program called The Open Door. There was a program for accountants," Stevenson says, plus training for make-up artists, camera operators, costumers, assistant directors and more.
Hollywood even scoured historically black colleges and universities for talent, says Stevenson, who is starting a documentary on behind-the-camera players, such as her hairstylist husband, Robert, a 16-year Academy member and Emmy winner; sound mixer Willie D. Burton, a two-time Oscar winner; and Cheryal Kearney, an Emmy winner and Hollywood's first black set decorator.