Glen David Andrews Headlines Soul Fest at Audubon Zoo
African-American Cultural Celebration Returns for 13th year
Terry Jones | 2/28/2016, 8:16 p.m. | Updated on 2/28/2016, 8:16 p.m.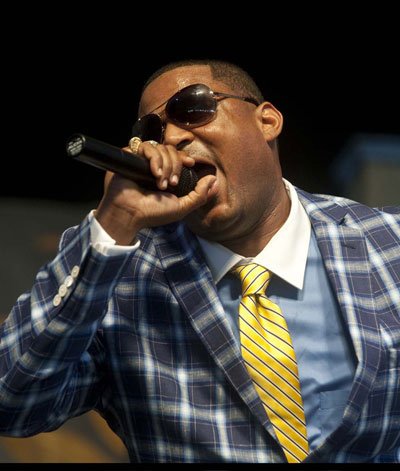 Celebrated New Orleans trombonist, band leader and vocalist Glen David Andrews heads a lineup of talented local performers who will keep the music flowing throughout the annual two-day Soul Fest at Audubon Zoo.
On Sunday, March 6, Andrews will close out the festive weekend at the Capital One Pavilon with one of his trademark performances of gospel, jazz, blues and brass band music.
Andrews, who introduced himself to national and international audiences with the release of the acclaimed album "Redemption'' in 2014, is part of a musical family rooted in the culturally-rich Treme neighborhood. His cousins include trumpeter James Andrews and Troy "Trombone Shorty'' Andrews.
The 13th annual Soul Fest opens on Saturday, March 5 with performances by HiLyfe, the Gospel Soul Children, Anjelika Joseph, Mike "Soulman'' Baptiste, LACEE and other jazz, rhythm & blues and gospel artists who are expected to attract thousands to Audubon Zoo for one of New Orleans' biggest celebrations of African-American culture.
Guests of all ages will get to purchase soul food prepared by local restaurants and caterers and enjoy the Zoo's collection of exotic animals, including the new orangutan exhibit.
Kids can visit the Children's Global Playground and create a special Soul Fest souvenir. Festival-goers also can stop in at the Soul Fest Community Partner Tent and receive valuable wellness and lifestyle information.
On Sunday at 2 p.m., Soul Fest will host its annual African American Firsts tribute, recognizing locals who have made their mark on the community. Honorees are: Former Tulane University head football coach Curtis Johnson; the Rev. Isaiah Franklin, maintenance foreman for Monsanto Chemicals; Pvt. Journae King, trainee for Artillery Tactical Data Systems in the Louisiana National Guard; Toni Mobley, Audubon Nature Institute senior vice president; and McDonogh 35 High School.
Soul Fest is included with Audubon Zoo admission or membership. No outside food or beverages are permitted. Soul Fest is presented by AARP and sponsored in part by The Bardell Company. For more information, visit audubonnatureinstitute.org
2016 Soul Fest performance schedule:
Saturday, March 5
11:00 a.m. - Roots of Music
11:45 a.m. - HiLyfe
12:45 p.m. - The Gospel Soul Children
1:45 p.m. - Anjelika Joseph/The Speakerbox Experiment
2:45 p.m. - Mike "Soulman'' Baptiste
3:45 p.m. - LACEE
Sunday, March 6
11:00 a.m. - Kevin Stylez
11:45 a.m. - 4x4 Connection
12:45 p.m. - Tara Alexander
2:00 p.m. - African American Firsts Program
2:45 p.m. - Gina Brown
3:45 p.m. - Glen David Andrews