Seven-Year-Old Author Debuts at Essence
Eric Craig | 7/4/2016, 6:30 p.m. | Updated on 7/4/2016, 6:30 p.m.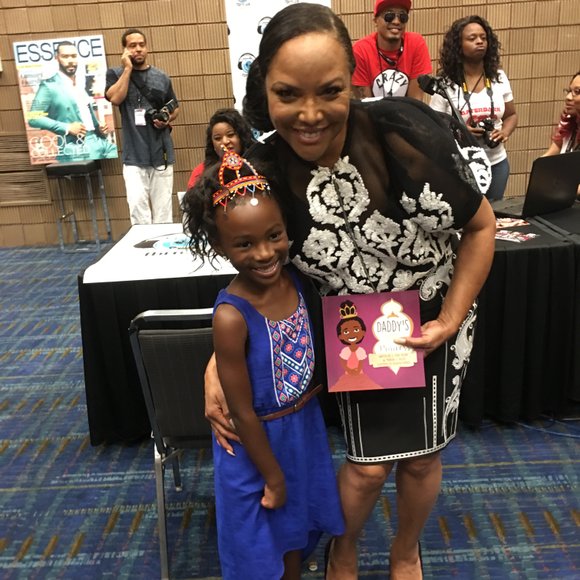 A seven-year-old author makes a debut at the 2016 Essence Festival in New Orleans, showcasing her first published book.
Morgan Elizabeth Taylor is a second grader at Eastern Elementary School in Greenville, NC. Signed to Taylor Made Publishing, Morgan co-wrote the book "Daddy's Little Princess" with her father G. Todd Taylor. When writing the book, she said she wanted other girls to be able to believe that they can be a princess regardless of their race.
The elementary level book is about real princesses of color from different parts of the world. It was written to be educational and empowering, while featuring real historical features.
Morgan had the opportunity to meet with several celebrities at the Essence Festival.
"It makes me feel really special. I met amazing people and I loved the beignets. There were a lot of celebrities, and I'm glad that I got to meet them," the seven-year-old author said.
Morgan also had the opportunity to meet with essence performers.
"One exciting moment was singing with Keri Hilson at Essence. She asked for my autograph. She also liked my book.," Morgan said.
Morgan will continue to showcase her book around the country through Taylor Made Publishing, teaching other girls they can be a princess too.