Big Freedia Pleads Guilty To Federal Theft Charge
Faces possible prison sentence and hefty fine
Terry Jones | 3/21/2016, 5:20 p.m. | Updated on 3/21/2016, 5:20 p.m.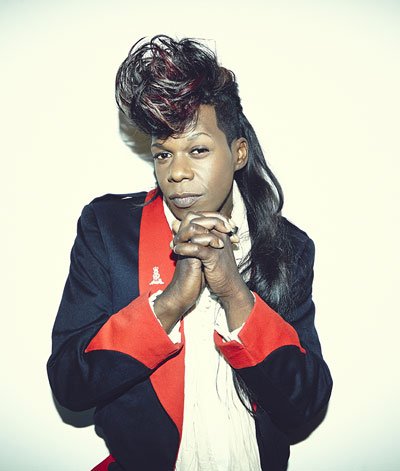 In a federal courtroom last week, Freddie Ross, Jr., known by his stage name Big Freedia, plead guilty to a charge of federal government theft related to housing vouchers.
The Bounce Music Star is highly regarded for putting the music genre on the map and being a spokesperson for the LGBT Community, getting a nomination for the 2011 GLAAD Media Awards.
According to The Times-Picayune, a bill of information charged the internationally known music star with stealing more than $35,000 from the Department of Housing and Urban Development between 2010 and 2014. U.S. Attorney Kenneth Polite's office accused her of continuing to receive housing assistance after her income rendered her ineligible for it. Big Freedia acknowledged in a March 1st statement that she continued to receive aid as her fame quickly ascended and her "financial situation changed."
During those four years, Big Freedia was receiving Section 8 Housing Vouchers for HUD that, in effect, gave her landlords hundreds of dollars in rent subsidies from the federal government each month.
"This is an incredibly unfortunate situation," Big Freedia said in an emailed statement to WWL TV. "I was on subsidized housing for many years before my financial situation changed. I quickly found myself in a new economic structure and, frankly, knew little about how to handle my money. It wasn't until recently (after I had stopped receiving housing vouchers) that it became very clear I had received assistance to which I wasn't entitled. It was an oversight – but one that I take full responsibility for."
Because the entertainer acknowledged her mistake, she was able to enter a plea deal of $34,800 in restitution but did not solidified if jail time will come into effect. The maximum penalty for a crime of this sort can be up to ten years in prison and a $250,000 fine.
A final sentence is scheduled for June 16th.
The timing of all this is questionable, as Big Freedia didn't get the call from the Feds until after the release of "Formation", Beyoncé's politically charged song that brings attention to the economic and social devastation New Orleans felt post-Hurricane Katrina.
"Housing Vouchers are a vital lifeline for many people I know in New Orleans and around the country, including struggling artists," Big Freedia's statement continued. "I truly believe there needs to be more programs for artists and musicians to teach basic financial literacy and planning. Coming from where I came from, I know that I could have used that kind of assistance. I'm exploring ways to be a part of the solution in this area and am looking forward to putting this matter behind me."
Currently, Big Freedia is touring the country promoting her "Just Be Free" album.