Running like the Wind
Terry Jones | 5/2/2016, 7 p.m. | Updated on 5/2/2016, 7 p.m.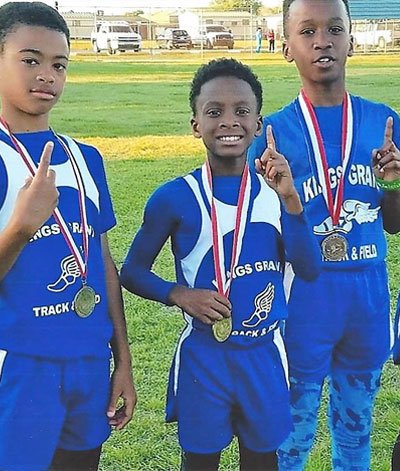 On April 2, 2016 Jefferson Parish Parks and Recreation held its Parish Wide track Meet. Kings Grant Park's ten year old 4 x 100 meter relay team consisted of Jeremiah Hall, Bryson Osborne II, Nolan Jefferson, and anchor King Taylor. They defeated all comers and won First Place with a perfectly executed race. The relay team has been together for a couple of years and now they seem to be executing on all cylinders.
The second leg, Bryson Osborn III, also finished second in the 200 meter dash. Last year Bryson also represented New Orleans in the 400 meter dash in Des Moines, Iowa at the National AAU Meet. Bryson is a fifth grader and attends Lusher Charter School. Bryson and his fellow teammates plan to attend LSU where each says they plan to run track and play football.