Dinner En Blanc - A Party in White
Eric Craig | 5/30/2016, 5:07 p.m. | Updated on 5/30/2016, 5:07 p.m.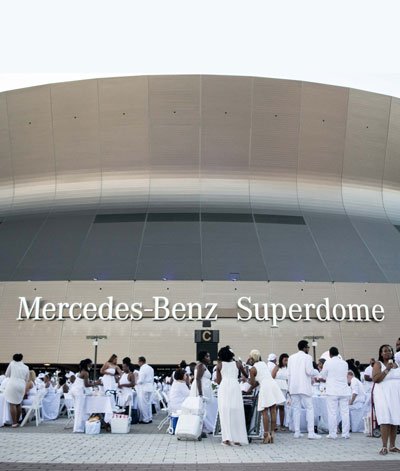 On Saturday, May 28, 2016, The Spears Consulting Group hosted the Fourth Annual Dinner En Blanc. The Picnic-Esque Event was hosted at the Mercedes Superdome from 6 p.m. to 10 p.m. with more than 1500 people were in attendance. Dinner En Blanc is a pop-up event where attendees are taken to a secret location to have a picnic. Attendees bring their tables, chairs, and food while celebrating with an original atmosphere and exciting entertainment. This year's guest attended wearing all white. Singer Nayo Jones and her band were the opening performance for this year's Dinner En Blanc.