It May Already Be Too Late to Save AD
The clock is ticking and the Pelicans got off on the wrong foot.
Kermit Williams Jr. | 11/2/2016, 2:38 p.m. | Updated on 11/2/2016, 2:38 p.m.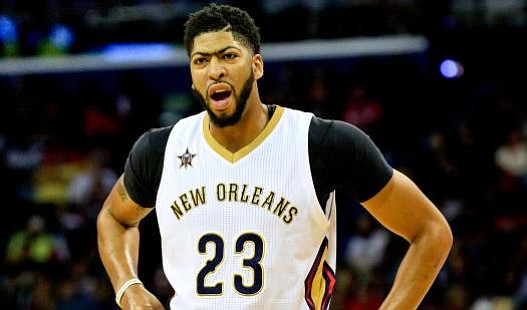 Keeping Anthony Davis happy was always going to be difficult. Keeping any NBA superstar happy is difficult. So few teams actually win NBA championships and there is a title-or-bust paradigm among players, borne out by the fact that the very best players of previous generations won lots of rings. By virtue of multi-year contracts and a soft salary cap, teams competing for titles tend to stay static in excellence for several years at a time.
It's hard to break into that club of elite squads. To win a title, you need to do that and experience some good fortune. Sometimes that's not even enough.
Consider the Thunder, who seemingly did everything right and got lucky by landing Kevin Durant instead of Greg Oden, Russell Westbrook instead of Michael Beasley, and James Harden instead of Hasheem Thabeet. The Harden trade will be debated for eternity, but even after that point, OKC's fortune twisted completely as untimely injuries killed every shot at a title but the last one in 2016. All that smart team building, all the early good fortune, all for naught as Durant sought golden pastures while the Thunder sat on the cusp of glory.
When New Orleans landed their own superstar in Anthony Davis, the franchise did not follow in the Thunder's footsteps. Instead of looking to the draft to add another superstar to the roster, GM Dell Demps focused on acquiring young veterans with star potential. Knowing that New Orleans had Davis for a likely seven or eight years, Demps sought to speed up the team's growth curve. To acquire said young veterans, Demps had to give up draft picks. This was a conscious choice: Instead of rolling the dice in the draft, he'd roll the dice on the trade market and in free agency.
The dice came up snake eyes again and again.
This strategy was in some ways forced on Demps by the particular constraints of the New Orleans market. With arena subsidies on the line and relocation threats looming, the Pels needed to sell tickets immediately. Winning boosts the gate. Tanking wouldn't have worked.
Some of the problems are due to poor performance by Demps. The Omer Asik trade was an unmitigated disaster. Asik doesn't fit with Davis at all, and he had just one year left on his deal when acquired. That led to Demps overpaying Asik in free agency just to avoid losing a pick (the original trade bait) for a one-year rental.
Demps also gave up on Trevor Ariza and Al-Farouq Aminu at inopportune times, bet on Tyreke Evans and was completely negligent in finding guard help last year given his roster's injury woes. Most galling of all was perhaps his 2015 dismissal of Monty Williams as coach, a decision that came after Williams met a playoffs-or-be-fired ultimatum.
But a good deal of the Pelicans' woes can be blamed on poor luck. Jrue Holiday played in 95 percent of his team's games through four seasons, and was an All-Star at age 22. Since being traded to the Pelicans, he's played in just 56 percent of New Orleans' games. That's bad luck. (It's also due to a bit of chicanery from Philadelphia.) Ryan Anderson missed most of a season with a brutal neck injury. That's bad luck. New Orleans' roster — a playoff roster the prior season — was devastated by injuries at the start of the 2015-16 campaign. That's bad luck.