Organizations Launch "Rides To The Polls" Campaign
ARMSTRONG I WILLIAM'S | 11/7/2016, 2:40 p.m. | Updated on 11/7/2016, 2:40 p.m.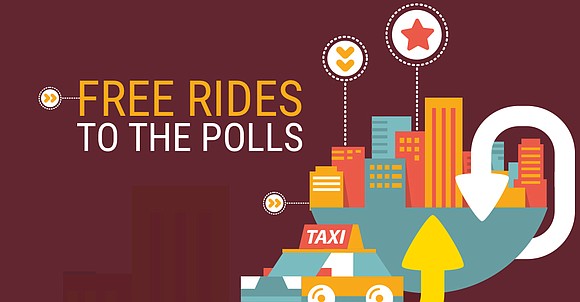 New Orleans - A Community Voice and Justice and Beyond are offering rides to the polls for voters in the GNO area, including in Covington, Mandevllle, and Lacombe. The non-profits are also seeking more drivers. The "Rides to the Polls" campaign is headquartered at the Fair Grinds Coffee House, 2221 St Claude Avenue, in New Orleans.
FOR A RIDE OR TO VOLUNTEER TO DRIVE CALL: 1-800-239-7379 OR 504-941-2852 OR EMAIL.info@acommunityvoice.org.
Also, all customers of Fair Grinds Coffeehouses who Vote can get free refills of organic Fair Trade coffee. Bring your sticker!
Voters should also be told:
a. Provisional ballots are optional at all polls but only cover federal elections
b. No one needs a Photo ID to vote, except first time voters, there are pink affidavit slips in the Election Commissioner's packets. For more information contact Beth Butler 504-941-2852 office 504-617-6215 fax.