The Curly Corner
Three Ways to Retain Length of your Natural Hair
Destiny Johnson | 11/16/2016, 5:42 p.m.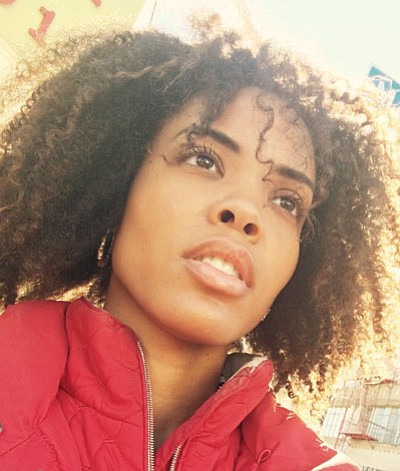 Going natural is the best route to go for women who want to protect the health of your natural curly or coily hair. However, retaining length can become a huge challenge for women growing out their "big chop" or dealing with split ends even after trimming. Here are three key tips to maintaining and growing your hair to lovely lengths.
Moisture - Your hair needs moisture and LOTS of it. Oils such as Coconut Oil, Shea Butter, and Water-based products help to moisturize your hair. Lightly moisturizing your ends daily or every other day is very necessary since they are the oldest and most fragile part of your hair. Deep conditioning twice a month, washing with a hair conditioner only (or Cowashing) and using a leave-in-conditioner can also help your hair retain moisture until the next wash day.
Protective Styling - Try not to wear your hair down every day and instead limit your free-flowing styles to once or twice a week. When you do wear your hair down, lightly moisturize your ends with your choice of oil such as Coconut Oil. Buns, braids, wigs and even properly installed hair extensions can give your hair a break and allow your hair to grow without interruption.
Low Manipulation – Try not to overly twist, pull and style your hair throughout the day. Comb through your hair when it is wet such as right out of the shower as opposed to when it is dry. Always comb your curls starting at the ends and work your way to the roots. Detangle your hair often as matted hair will of course risk your length retention. Do not pull your hair into very tight buns or braids often as this may cause a lot of stress on your scalp. However, your best bet it to leave your hair alone and it will grow.