Drake Asks Out ESPN's Doris Burke In Courtside Interview During Raptors Game
Kermit Williams Jr. | 11/21/2016, 12:05 p.m. | Updated on 11/21/2016, 12:05 p.m.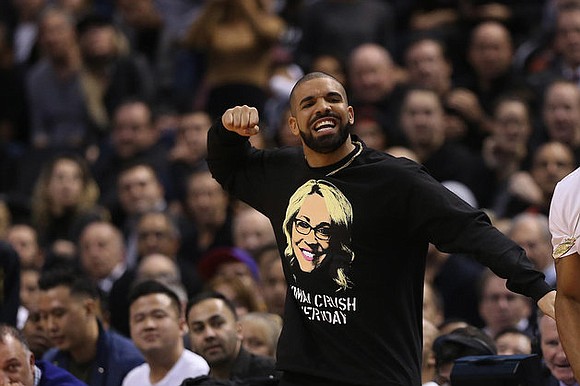 "Drake Night" Wednesday at the NBA game between the host Toronto Raptors and the Golden State Warriors was, unsurprisingly, all about Drake ― and ESPN reporter Doris Burke.
The rapper set the tone of the evening by wearing a sweatshirt with Burke's face on it and the words "Woman Crush Everyday."
Then he tried to show he had game by asking Burke out during a courtside interview with Israel Gutierrez.
"My inspiration is Doris," Drake said. "I think she's a stunning woman, incredible at what she does. I wish she was here tonight."
He eventually got down to business, saying, "Dinner at my house anytime, as long as she comes alone."
Incidentally, the Warriors won the game on the court, 127–121.