Delaney's Armoire
Xavier University's Fame Fashion Show Review
Delaney George | 11/23/2016, 10:42 a.m. | Updated on 11/23/2016, 10:42 a.m.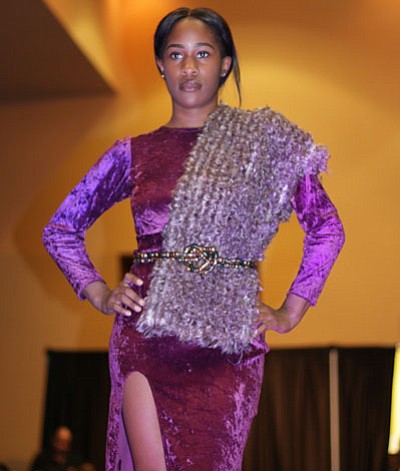 Last Wednesday, Xavier University held its annual fall fashion show titled "Fame." Themed Nouveau Noir, students dedicated the show to 'The New Black,' demonstrating their culture and attitude throughout the performance.
The showcase debuted designs from over 10 local designers and shops, including Foreign, Vaku, and Yazzle Dazzle. With a mix of male and female models, each model displayed excitement and their own flare as they waked in each line. Each clothing line gave the crowd a different vibe, with some like Tvenchy being urban and concrete and others like Beige being subtle yet high fashion.
"So many of the lines I wore on the runway reminded me of my own style and some of my favorite brands, which made it even easier to model in if you like what you have on," said Nigel Palmer, a Xavier University junior and second year model for the show.
While models for the show consisted of only Xavier University students, the crowd consisted of a balance between Xavierite's and non-Xavier affiliates. Stylists, alumni, parents, photographers, and even students from other local schools such as Tulane and Dillard were in attendance of the Nouveau Noir show.
Local blogger and Dillard University student Janae Hurst attended the show in hopes of catching the perfect shot and to support the Dillard university brand Vaku.
"The models really gave good energy from what the crowd reciprocated to them, I felt a lot of school pride at Xavier, I loved the energy in the room," Hurst said.
Xavier University will be holding their next Fashion show fall of 2017, with new designers and a new theme. More information and content on the showcase can be found on Instagram at xufashionshow16_ or xulahomecoming2016.