The Curly Corner
Why My Natural Hair is Professional
Destiny Johnson | 10/31/2016, 5:24 p.m. | Updated on 10/31/2016, 5:24 p.m.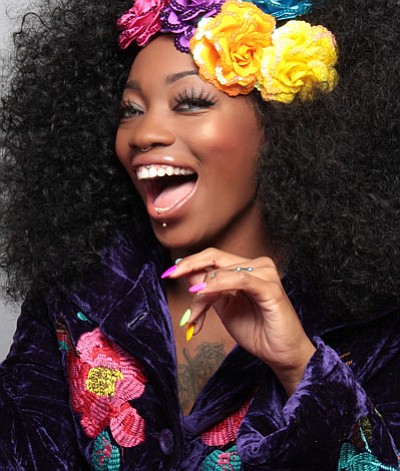 Destiny Johnson
As a middle school teacher, I have the luxury of experimenting with new styles and products daily. My students may see my hair in a luxurious curly afro on Monday but a blow-out by Friday. Although I am not the only Black teacher on staff, my hair is still very unique in comparison to my co-workers. As a result, I still constantly struggle with the question, 'Is this style professional enough to carry myself as a teacher?'
When I interviewed for my first job as a full-time teacher, I straightened my hair. I felt that wearing long, straight hair would allow my future employer to recognize my credentials instead of being distracted by my hair. I wore flat ironed hair for about a few months into the job before I began to wear my natural hair full-time.
I grew to accept my hair as not only beautiful but professional. I was not in competition or less than someone that was born with naturally straight hair. The tightly curled hair that grew from my head was acceptable and did not need to be "tamed".
Historically, afro-textured hair has been categorized as ugly, unmanageable and unprofessional. In response, Black women and some men altered their hair in order to be tolerated by their straighter haired peers and supervisors. However, tightly-curled hair is already appropriate for the workplace without needing to tame it.
I am no longer apprehensive about wearing my hair in its most voluminous state. When students have questions such as 'why does it grow like that?', I answer them and continue to flaunt the God-given springs reminiscent of all my West African ancestors before me. I am still a professional woman and my hair is appropriate for the job at hand.
In closing, wear your hair however you feel represents your best self instead of being too preoccupied with how others may perceive you especially in the workplace. Keep those kinks and curls springing while still climbing the ladder toward success.