Gov. Edwards Requests Increase in Federal Assistance
Eric Craig | 9/13/2016, 11:29 a.m. | Updated on 9/13/2016, 11:28 a.m.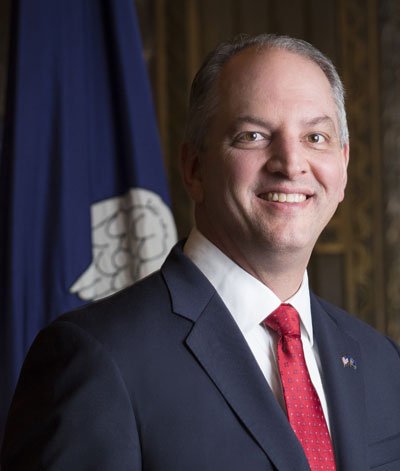 On Tuesday, Sept. 12, 2016, Gov. John Bel Edwards requested an increase in federal assistance in the recent Louisiana Flooding. Edwards sent a letter to President Barack Obama to increase assistance from $2 billion to $2.8 billion.
According to the governor's office, the additional $800 million requested will be used to fund projects that will make homes more resistant to future flooding. Gov. Edwards spoke with the Louisiana congressional delegation asking for approval of the increased monetary request.
"After two rounds of historic flooding in just eight months, it is clear that Louisiana needs additional assistance from the federal government to rebuild our communities and make our state stronger than it was before," said. Edwards.
While Edwards sent a letter to President Obama, congress has not approved the $800 million increase. The governor, while hopeful, is still in conversation with the congressional delegation on the increase.
Rep. Cedric Richmond (LA-02) was present in the congressional delegation regarding the increase of funding.
"I am grateful for the state and local leaders who journeyed to Washington, D.C. last week to help me make the case to our federal partners the need for swift investment of additional federal resources," Congressman Richmond said.
Rep. Richmond is confident that the federal government will support Louisiana's request for increased federal assistance.
"The President has expressed his support for Louisiana to me on a number of occasions. I had a number of calls with Administration officials last week on various points of interest related to the recovery," Richmond said.
"Additionally, because of the leadership of the Governor, the support of our Congressional delegation, and the efforts of the local officials who came to Washington last week—some of whom did not testify—to press the case, I am certain the President will announce his support for additional federal resources for our state soon," he added.
After the march flood damage in Louisiana, the federal government opted to cover 90 percent of the flood damage. In the August flood, President Obama approved Gov. Edwards request to cover 90 percent of the August flooding damage.
While the federal government has increased federal assistance, analysis show estimated damages are higher than the $2.8 billion requested.
The Baton Rouge Area Chamber's analysis has tracked the damage of the recent flood. According to its preliminary analysis, 31% of the homes in the Baton Rouge area received flood damage. The collective worth of those homes is $20.7 billion. Up to 15 percent of those homes were flood insured. Over 7,000 business, 21 percent of the business population, were affected by the August flood.