Queen Sugar Child Actor visits Blue Lion Karate Academy
Eric Craig | 4/6/2017, 12:19 a.m.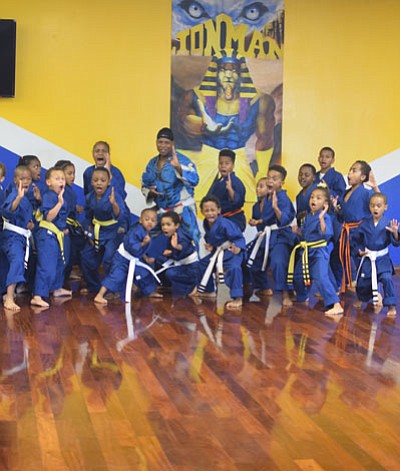 This past Monday, an award-winning child actor made a surprise visit to the Blue Lion Karate Academy.
His name is Ethan S. Hutchison, and is known for his role in Queen Sugar as the young character, Blue Bordelon. Ethan, six, plays the son of Ralph Angel Bordelon, and has participated in two seasons of the Oprah Winfrey Network Show.
Eager to learn martial arts, Ethan took a martial arts class with Grand Master Eric O'Neal and several martial arts students around his age. He applied skills learned in martial arts to his acting abilities.
Ethan is the recipient of The Young Entertainer's Leading Actor in a TV series 14 and under, and the Young Artists' Best Performance in a TV Series Award.
"At the end of the day he told us at three years old he wanted to be an actor. We said if you want to act, we'll do it as a family. We just asked him to do one thing: to have fun," said Ethan's Mother, Farrah Hutchison.
"When he won, it was surreal. It was amazing for us, it was amazing for him," said his father Eric Hutchison.
A native from New Orleans, Eric said that he grew up around Blue Lion Karate, and it had a large influence on his life.
"It's full circle for his son to be at Blue Lion Karate Academy," Eric said.