The Curly Corner
Best Natural Hairstyles for Summer Festivals and Events
Destiny Johnson | 4/19/2017, 1:21 p.m.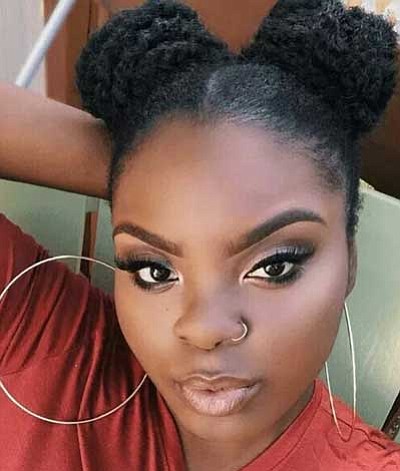 Summer is right around the corner and this means that it's time to relax, enjoy the beautiful weather and maybe attend a summer event such as a music festival. The Wash and Go tends to be the go to coiffure for most naturals but that isn't the only trendy style that you might want to twist your curls into this summer. Here are 5 natural hair styles that you may want to try right now!
1. Chunky Box Braids – This simple spin on the classic box braids protects your hair for the moment while keeping your curls out of your face to enjoy the mid-July sun. They don't require as much time to install which can be a plus if you're short on summer free time.
2. Chunky Marley Twists – Marley twists can be worn with your own or synthetic hair. You can install 10 to 12 twists in your hair to get the "Island-carefree" look without having to sit with a hairstylist for hours.
3. Space Buns – These are your everyday buns that are instead placed at the top of your head on two sides. Think Mickey Mouse ears with your own hair. You can also add synthetic hair to them to create a fuller look.
4. The Bunhawk – This funky style requires you to part your hair in three sections starting from the back, towards the middle and then the front. Each bun goes on the top of your head imitating a Mohawk. This is the perfect style for any natural wanting to make a statement at any summer event.
5. The Sleek Pony – This simple style can be worn anywhere especially for elegant or nighttime affairs. All you need is some of your favorite gel, a rubber band, and a phony pony that can be added for more flair and fullness.
Happy Growing!
Follow me on Instagram and Youtube @seekyourcurls