Data Picks: Artist to See During Jazz Fest 2017
Eric M Craig | 4/19/2017, 1:10 p.m.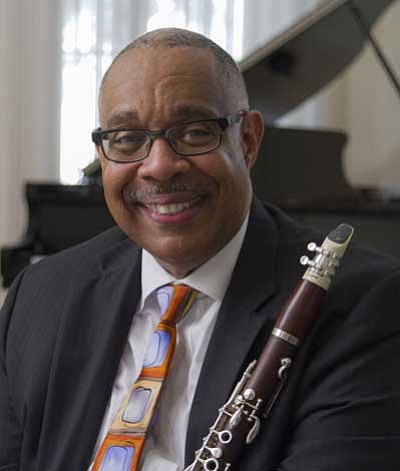 Next weekend, the New Orleans Jazz & Heritage Foundation will hold its well-anticipated Jazz and Heritage Foundation Festival—Jazz Fest. The seven-day event will feature thousands of musicians, vendors and artist, and will expect over 400,000 visitors in attendance. The event, held at the Fair Grounds Race Course, will start at the end of April.
Jazz Fest officially begins the last weekend in April and the first weekend in May— April 28th, 29th 30th, and May 4th, 5th, 6th and 7th.
This year's headliners include Stevie Wonder, Maroon 5, Usher & The Roots, Snoop Dogg, Pitbull, Irma Thomas, and many other national artists. However, as always, Jazz Fest will also have a selection of up and coming and well-seasoned artist from New Orleans.
Here's a list of some of must-see artists during this year's Jazz Fest.
Kermit Ruffins & the Barbecue Swingers
Friday April 28th 3:30 p.m.
Acura Stage
As one of the top modern trumpeter in the world, Kermit Ruffins & The Barbecue Swingers will perform on the opening weekend of Jazz Fest. Ruffins is known for his laid-back, talented approach to Jazz music, and playing himself on HBO's "Treme'." Ruffin's "#imsoneworleans" album won OffBeat's Best of the Beat Award for Best Traditional Jazz Album.
Aaron Neville
Friday April 28th at 5:45 p.m.
Blues Tent
If French Quarter festival wasn't enough, R&B Legend Aaron Neville will return to the stage during the opening weekend of Jazz Fest. The Grammy-winning artist released his newest artist "Apache," in July of 2016.
The New Orleans Hip-Hop Experience
Sunday, April 30th at 12:30 p.m.
Congo Square Stage
Featuring Artist Sqad Up, Denisia, Roca B. and T-Ray, the Violinist and Dreams 2 Reality, each artist will exhibit diversity in the field of hip-hop, delivering a powerhouse performance.
Dr. Michael White
Thursday, May 4th at 4:15 p.m.
Saturday, May 6th at 2:45 p.m.
Peoples Health Economy Hall Tent
International Clarinetist, Dr. Michael White, will perform twice during the Jazz Festival. On Thursday, White and Hugh Masekela will perform "A Salute to Louis Armstrong, Thursday, May 4th, at 4:15 p.m. On that Saturday, May 6th, Dr. Michael White will perform with the Original Liberty Jazz Band and Thais Clark.
Jason Marsalis
Zatarain's/WWOZ Jazz Tent
Friday, May 5th at 2:45 p.m.
Son of the music educator, Ellis Marsalis, Jason continues the Jazz legacy visible in the Marsalis family. The drummer shows off his newest musical creations in his album "Heirs of the Crescent City," which was released in January of 2016.
Tank and The Bangas
Saturday, May 6th at 2 p.m.
Gentilly Stage
Started in New Orleans in 2011, Tank and The Bangas has continued to impress new audiences as a growing sensation. The band exercises a constant change in genre, slowing through rhythmic soul, spoken word, funk, folk and more. Recently, the five-member band was announced as the winner of the NPR Tiny Desk Concert.
Ellis Marsalis
Zatarain's/WWOZ Jazz Tent
Sunday May 7th at 1:30 p.m.
Modern Jazz Legend, and elder of the musical Marsalis family and innovative pianist will rock Jazz Fest on its closing day. Marsalis recently performed at the French Quarter Festival this past April.