Remember the Chibok Girls
Congresswoman Frederica S. Wilson | 4/19/2017, 1:33 p.m.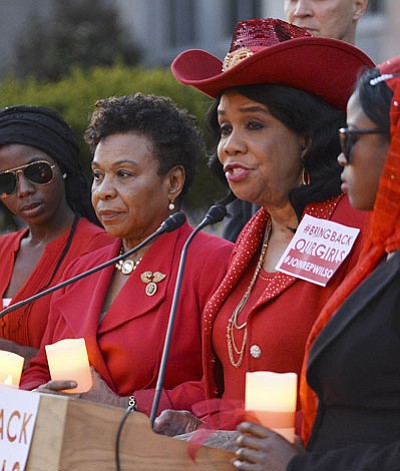 In a telephone conversation between President Donald J. Trump and Nigerian President Muhammadu Buhari in February, the two leaders pledged "to continue close coordination and cooperation in the fight against terrorism in Nigeria," according to a readout from the White House. Secretary of State Rex Tillerson also has reportedly praised the Multinational Joint Task Force's efforts to defeat Boko Haram a "success story," but while the terrorist group may be down, it is far from out.
On June 12 we will mark another milestone in this terrible saga. That is the day the State and Defense departments' five-year plan is due. It also is the deadline for the director of National Intelligence to assess the willingness and capability of Nigeria and its regional partners to implement the strategies outlined. We must use our collective voice to ensure they don't miss this urgent deadline.
By now you may be asking yourself why any of this should matter to African Americans who are fighting their own battles to close the economic and opportunity gaps that still exist here at home and to exercise fundamental rights like the right to vote. Some of you may have never even heard of the Chibok girls. But if we don't, who will? If we don't teach the world to acknowledge that Black lives matter across the globe, who will? Until then, it will continue to cry for victims of terrorism in European nations, the Middle East and even Russia, while African and African-American lives lost go ignored.