The Curly Corner
Angela Davis and the Revolutionary Afro
Destiny Johnson | 2/8/2017, 1:44 p.m.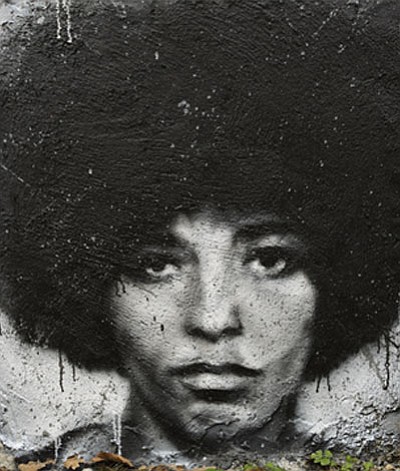 Famous for her luxurious afro, Angela Davis was one of the most recognizable faces of the Black Panther Party in the 1970s. Her hair illustrated the mass rebellion against Eurocentric standards of beauty in the Black community. Wearing an afro also represented the notion that hair processes, such as perms, manipulated African hair in a way that hid natural kinks and curls. Wigs and perms were still worn during the 1970s, but natural styles were becoming much more widely accepted.
Angela Davis had an incredible platform that represented both Black men and women in a way that worked to highlight the unique physical qualities of Black people such as their hair. By helping to pioneer the first natural hair movement, thousands of young Black women were encouraged to return to their roots.
Angela Davis is a Professor, Speaker, Author and Former Black Panther Party Member that gained notoriety in the early 1970s. Known for her fierce demeanor and careful articulation of Black issues in her numerous speeches, her afro, often paired with a raised fist, were two of the most memorable symbols of the Black Civil Rights Era. Fighting for the rights of Black prisoners, Black women and the enforcement of Black Civil Rights Legislation, Angela Davis was the embodiment of the rebellion. Straying away from the Christian-based, non-violent approach of the 1960s, Angela Davis helped to lead a much more physical and vocal retaliation against the status quo.
Davis helped to shape the role of Black women during the rise of Black Nationalism in the 1970s. Prior to Angela Davis, being bold and relentless during the rise of the Black Cultural Revolution was reserved for men. Women were typically relegated to standing beside their men as they marched and fought for Civil Rights. Black women were wives of the revolution but never revolutionaries themselves.
Angela Davis helped to inspire more Black women to become vocal leaders of the Black community. Her presence would invigorate Black women in various leadership roles for years to come. Davis' command in the Black Panther Party reflected the changes that were necessary to move the Black community forward. Most importantly, her afro symbolized a new cultural shift for Black people to not only act like the revolution but to look like it too.
Follow me on Instagram @Seekyourcurls