Mayor Landrieu, American Can Residents and Councilmember Guidry Announce Extension of Affordable Housing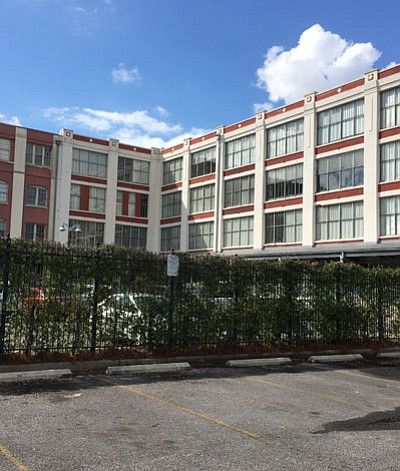 On Wednesday, Feb. 1st, Mayor Mitch Landrieu, American Can residents, Councilmember Guidry and Audubon Communities, the Owner of the American Can Apartments, announced the successful resolution of negotiations that extend Affordable Housing at the American Can Apartments through October and provides additional support services for residents.
"We are pleased to share that after a series of discussions, Audubon Communities has agreed to give residents until October 31st to find new housing, provide housing counselors to help residents identify alternative housing, and provide relocation stipends to affected residents," Mayor Mitch Landrieu said.
"This sets a high standard of practice that we would encourage other property owners to follow. In June 2016, my Administration unveiled the City's five-year plan to improve Affordable Housing. The plan recognized that many developments with Affordable Housing Requirements from public subsidies would expire and pose a greater challenge to those seeking affordable places to live in our City. Since that time, we have been working with other housing agencies who award similar incentives to identify all units that could be impacted and began devising strategies to grow our inventory throughout the City. We are grateful to all parties for working constructively through this process. My Administration remains committed to working with all stakeholders to increase Affordable Housing in the City of New Orleans."
Annie Tucker, American Can resident said: "'I'm happy that we were able to get more time to try and find an affordable place to live, but this one agreement isn't a permanent solution to the housing crisis. I certainly hope that other people facing similar issues recognize that we got results by coming forward, standing together, and asking the City to intervene."
District A Councilmember Guidry said: "I am pleased that American Can has worked with my office, the administration, fair housing advocates, and especially the tenants with subsidies who are most affected by this transition. I have assurances that tenants will be afforded additional time to remain in their homes through October. This process and the ownership's willingness to work with all of the stakeholders has provided a blue print for how to effectively manage the sunset provisions of Affordable Housing Agreements."