City of New Orleans to Receive FEMA Assistance
Terry Jones | 2/15/2017, 3:26 p.m.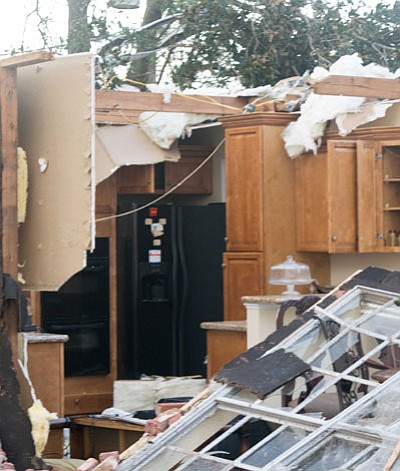 On Saturday, February 11th, in response to Tuesday's tornadoes, President Trump declared a major disaster declaration for the State of Louisiana. This means, impacted individuals in Orleans Parish are now eligible for assistance from the Federal Government and allows for the release of federal funds to help recover from the severe storms and EF-3 tornado in New Orleans East.
The City has set a 30-day timeline to clear all debris from the impacted area. This will be completed in three passes at the curbside by City contractors and local, national, non-profit and faith-based organization volunteers.
In addition to clean up efforts, the City, in conjunction with the City Council, has introduced a Building Permit Fee Waiver Ordinance to ease the burden on impacted individuals as they begin to rebuild their homes and businesses.
Below is a list of efforts the City and its partners have undertaken since the tornado touchdown. Residents are urged to monitor www.ready.nola.gov for up-to-date information.
Applying for Federal Assistance
Today, FEMA is on the ground and going door-to-door in the impacted area registering individuals for federal assistance.
You may be eligible to receive direct federal assistance for temporary housing, home repairs, and for other serious disaster-related needs, such as medical and dental expenses.
In order to receive federal aid, you must first register with FEMA, even if you have registered with another disaster-relief organization. You must use the name that appears on your Social Security card on your registration. You can register whether you have insurance or not. While FEMA won't duplicate insurance benefits, it may provide assistance if you were underinsured.
When completing your registration, you will be asked to provide the following:
Social Security number
Address of the damaged home or apartment
Description of the damage
Insurance coverage information
A current contact telephone number
An address where you can get mail
Bank account and routing numbers if you prefer direct deposit of any financial assistance
When registering, individuals will be receiving a FEMA registration number. Make sure to save this number as it will be needed when contacting FEMA.
Impacted Individuals can register with FEMA the following ways:
Apply online at www.DisasterAssistance.gov.
Call the registration phone number at 1-800-621-33