Gert Town residents archive community's past at History Harvest
Langston Bowles-Fulmore | 2/17/2017, 3:24 p.m.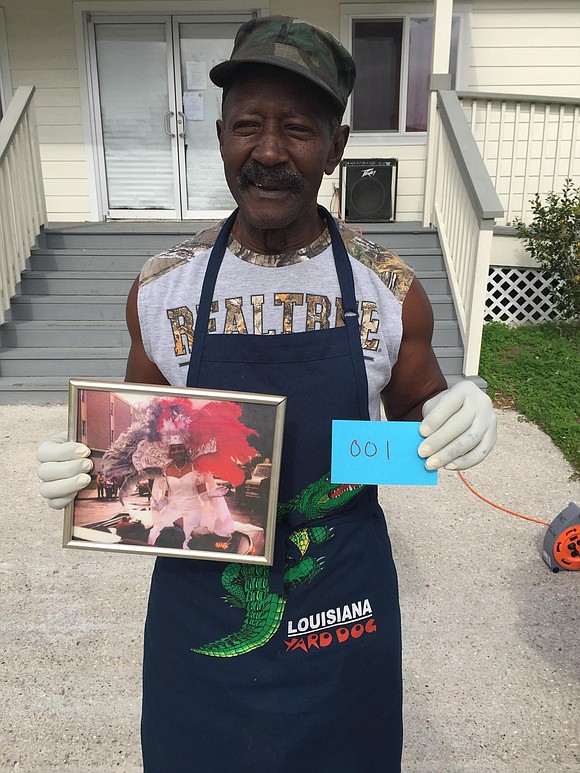 It was a windy Saturday morning on the corner of Short and Edinburgh Streets where Gert Town residents gathered to give back and share the history of their community. Xavier University Community Outreach Center, along with its Art, History and Counseling departments put on this first History Harvest in Gert Town on Saturday, Feb. 11, 2017 to better connect with the community that surrounds it. The event began the process to document what Gert Town used to be like and what can be done to revive it. Residents of Gert Town brought in pictures and instruments from their homes that they have had to give to the project. The items brought in will be put in an archive and displayed later in an art exhibit at Xavier this year.
Residents brought keepsakes that helped paint a picture of life in Gert Town and how it has changed since Hurricane Katrina. Douglas Holly has been giving back to his community for over 20 years. Holly has been growing a community garden for the last 20 years and became a permanent resident of Gert Town six years ago. Prior to moving to Gert Town, Holly would commute to Gert Town from New Orleans East to work on his community garden. Not everyone has recovered from Hurricane Katrina, Holly said.
"We need more to be given to the community for it to get back to where it was," he said. Other residents such as Michael Clark also came to support the event. Clark used to work for Xavier in the 70's and has lived in Gert Town all his life. Clark said he used to feed the Xavier football team back when they used to have one. He is glad to see Xavier hosting the project, because he agrees with the university's mission to create of a more just and human society.
"Xavier does give back. It is up to us to come support them when they do," Clark said. Cirecie A. West-Olatunji, an associate professor of education and the director of the Center for Traumatic Stress Research said she was excited to see members of the town coming out to bring artifacts and to tell both Xavier and Tulane University students, stories of Gert Town's past.
"We are moving the invisible walls between Gert Town and Xavier," she said. There will be more events for Gert Town members to attend in the future such as trauma clinics, health screenings and homework assistance for Gert Town students, she said. People know what Gert Town is like now, but they should want to know Gert Town in its entirety: it's past, present and future, she said. Olatunji said the mission of the outreach center is to rebuild the bridge between a university and the community around it. "If we can reconnect with Gert Town the plan is that in the future more members of the Gert Town community will send their children to Xavier," she said.