Black History Month...Celebrating Black Theater
Anthony Bean | 2/22/2017, 1:25 p.m.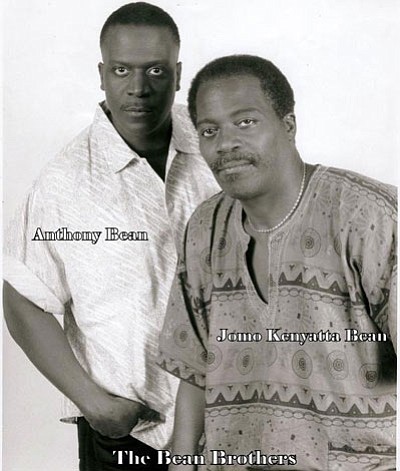 Known as The Bean Brothers. Jomo Kenyatta Bean, who was known as Monroe Bean until about 1990 and his younger brother, Anthony Bean, were instrumental in the formation of Ethiopian Theater in 1973.
Since the word, Ethiopian means dark skin, it seemed a fitting name for the theater, said the younger brother. Anthony Bean was 16 and Jomo Kenyatta Bean was 25 when they began the Community Theater in the City's 7th Ward. They started in their mother's Bar Room on Pauger Street, and then moved to their father's Sweet Shop with a bakery in the back, which they turned into the theater space.
In 2000, Anthony Bean founded (ABCT) the Anthony Bean Community Theater and Acting School. The goal of the ABCT Acting School is to provide an intense, high quality learning and performing opportunity in an atmosphere where young people are encouraged to set goals, take risks and view mistakes as an avenue for learning. His brother, Jomo Kenyatta Bean continued the Ethiopian Theater, becoming the oldest Black Theater in the South, until his death. Jomo Kenyatta Bean succumbed to cancer on August 16, 2011.
"Bean is a purveyor of truth," Andrew Adler wrote in The Times-Picayune in February, 2010, calling the language in "D.O.G.," Jomo Kenyatte Bean's Drama about Black-on-Black Crime, "utterly frank, cast in language brutal and beautiful."